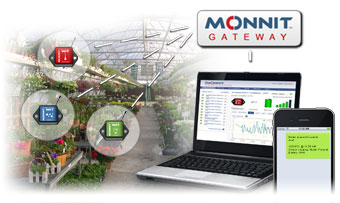 Plants require the proper environmental conditions for optimal growth and health. If the mixture of temperature, humidity and light are incorrect, fruit and vegetable yield can be affected. Monnit can help you monitor and maintain the optimal mix of environmental conditions for plant growth.
With Monnit wireless temperature sensors, humidity sensors and light sensors, you can have 24/7 monitoring of your agricultural greenhouses and have the ability to track environmental changes, allowing you to maximize your energy efficiency and grow healthier crops with a higher yield.
Increase Your Crop Yields with Monnit Wireless Sensors!
Learn More About Monitoring Solutions for Agriculture and Greenhouses»