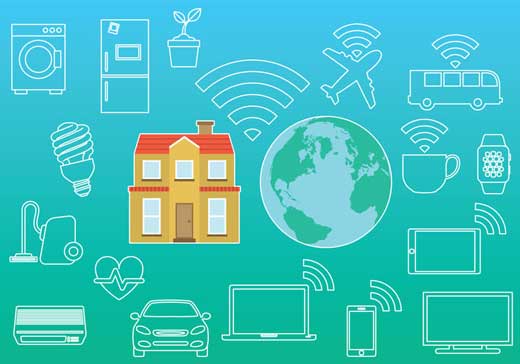 The Internet of Things (IoT) is not a trend: it is here to stay and is growing like wildfire. By 2020, Gartner predicts an estimated 20.8 billion devices around the globe will become connected to the Internet. A third of these devices will be smartphones, computers, tablets, and televisions. The other two-thirds of these devices will be sensors, actuators, and newly invented devices that optimize our worlds. By the end of 2020, sensors will make up 75% of the IoT industry, which will connect your car, refrigerator, home, and much more to the internet.
Businesses will become the top adopter of IoT solutions by 2020. Wireless sensors are giving companies opportunities to shift and grow their businesses, to lower operating costs, increase productivity, and expand to new markets. The government is predicted to being the second-largest adopter of the IoT, with the plan to use an IoT strategy to focus on decreasing costs and improving the quality of life for their citizens.
You can transform your business in real-time when you have an IoT strategy in place. Monnit has the technology and experience to help you put the IoT to work in your business today. Stop "running" your business, and start making it grow.
Monnit provides an enormous opportunity to protect your facilities, attract customers, increase profits, and scale your business. The Monnit Remote Monitoring System is the most intuitive, reliable, and cost-effective solution on the market. For more information, visit our website.
Want to become an OEM partner? Nearly $6 trillion will be spent on sensor solutions over the next five years according to Business Insider. Learn More About Becoming a Monnit Partner