For nearly 30 years, Crystal Springs Fisheries has bred and shipped flamboyant African Cichlids and other freshwater tropical fish from a high desert oasis in Bluffdale, Utah. To cultivate the fish 15,453 miles away from their native habitat, Africa's Lake Malawi, Josh Davis of Crystal Springs Fisheries pulls 180-degree geothermal water from a 1,000 ft well. Once inside, continually running water produces intense humidity. A competitor's system malfunctioned, nearly causing catastrophic losses in hours. Davis sought a more robust solution.
Monnit's Value: Monnit Wireless Sensors monitor what matters most for companies of all sizes across the world. If something goes wrong, Monnit alerts you before disaster strikes.
The Problem:
Hatchery personnel need to know immediately if water temps within the hatchery or the farm's store change. High humidity caused other sensors to fail.
The Solution: A 3-Part Defense with Monnit
Davis discovered Monnit and its ALTA® Industrial Wireless Temperature Sensors with Probe, and the ALTA Cellular Gateway. ALTA sensors are housed in industrial-grade, weatherproof enclosures that are IP65, NEMA 4X, and CE rated. Additionally, Monnit's real-time reporting system issues custom alerts to any internet-enabled device. So Davis could be alerted either when water temps fluctuate or, if in a rare case, that something was temporarily preventing sensor check-in.
Crystal Springs Fisheries entrusts hundreds of thousands of dollars of fish to Monnit Remote Monitoring Solutions. Beyond lower costs, Davis' newfound peace of mind has allowed him to keep focused on supplying brilliant blue Peacock Cichlids and mohawk-sporting Featherfin Catfish from Utah's cliffs and bluffs.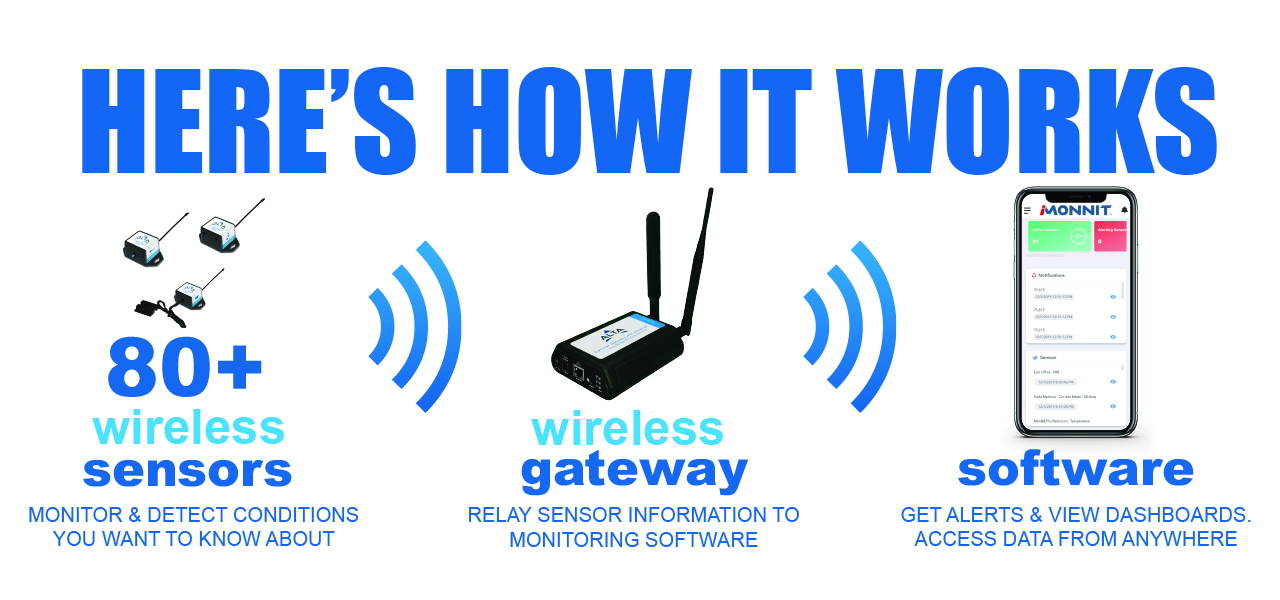 Ready to take control of your business?
Click the button below to contact our Utah-based support team to
receive customized support and solutions or call us at (801) 561-5555