Unlocking and Pointing a Gateway to a Custom Host or IP Address
Keywords: gateway unlock, point, 3rd party software,
---
Summary:
This article explains the process for unlocking your Monnit wireless gateway and pointing it to a custom host or IP address for data interactions.
---
Gateway Unlock Registration Codes
Before you can point a gateway to your custom host or IP address, you need to unlock the gateway.
Gateway Unlock codes can be purchased from here.
Unlocking and Pointing Monnit Ethernet or Cellular Gateways
To unlock an Ethernet or Cellular gateway visit https://www.imonnit.com/point and enter the gateway ID and checkcode from the gateways back label then click the "Gateway Server Settings" button.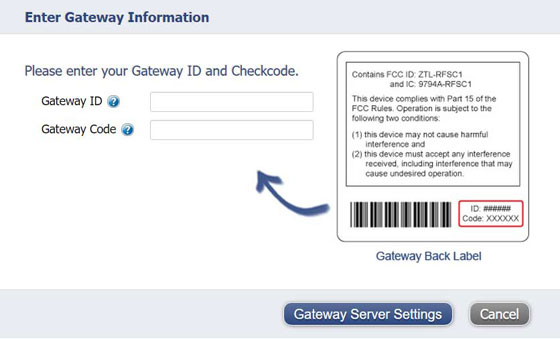 On the next screen you will be prompted to enter a gateway unlock code. After a gateway has been unlocked you will not be prompted for an unlock code again for that gateway. With the unlock code entered, click the "Submit" button.

The next screen will show where the gateway is currently pointed. By default it is set to communicate the iMonnit system. Enter the address that the gateway should communicate with here and click the "Submit" button. The address can be changed at anytime by returning to this screen.


You can set the gateway to communicate with the iMonnit system again by clicking the "Reset Defaults" button.
---
---