Setting Up a Static IP
Keywords: imonnit, ip, gateway,
---
Summary:
Quick guide to setting up a static IP on a Monnit gateway.
---
Tap Local Area Connection.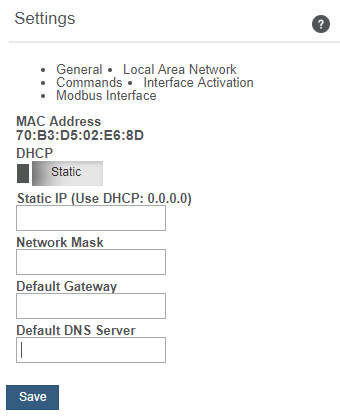 DHCP will be the default setting. Move the switch over so that it is in the Static position.
Enter data for the Static IP, Network Mask, Default Gateway, Default DNS Server.
---
---