How to Set Up Voice Notifications
Keywords: notifications, voice call, direct sms text, voice alerts
---
Summary:
Instructions for setting up voice call notifications in iMonnit.
---
Recently Monnit made voice call notifications available in both free and Premiere iMonnit accounts. If you would like to add voice call notifications to your account, there are a few simple steps to get them working.
Purchasing Notification Credits
In order to use voice call alerts you will need "notification credits" for your account. Credits can be redeemed on iMonnit through entering a redemption code in the textbox.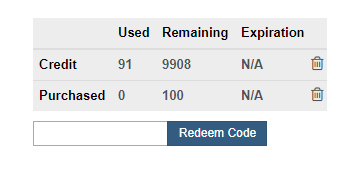 Setting Up Voice Call Notifications
Once you have your credits, it's time to setup the phone number you're going to use. Start off by going to "My Account" then select the account under "Users". From the user information panel, select the "Notification Settings" tab (1). Enter the phone number to the "Voice Call Number" text box (2) and select your country. To use the voice call feature for notifications, check the box next to "Voice Call" (3).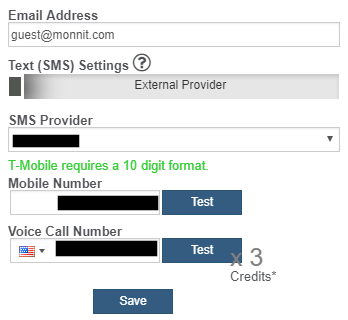 ---
---