Having trouble viewing this email? View it in your browser.

Monnit Water Detection Sensors

The Monnit Wireless Water Rope Sensor detects conductive liquids anywhere along the length of the detection rope by using two wires covered with conductive polymer. When water or any other conductive liquid contacts the rope, the sensor will immediately turn on the RF radio and transmit the data to the wireless gateway and iMonnit Online Sensor Monitoring and Notification System, allowing the user to immediately receive an alert by SMS text, email or voice call. The sensor rope dries quickly allowing the sensor to reset for its next use. The wireless water rope sensor comes with 10 feet of detection rope and can be expanded up to 100 feet by simply clicking additional 10 foot sections of water detection rope together.

The Monnit Wireless Water Detect Plus Sensor uses a spot detection probe to detect the immediate presence or non-presence of water or other conductive liquids. The spot detection probe can be positioned and mounted a set distance above the ground eliminating false alarms.

Features of Monnit Wireless Water Detection Sensors:
• Ultra-low power and small size
• FCC, IC and CE certified
• Available in global wireless frequencies (900, 868 and 433 MHz)
• Free and premium online monitoring with alerts via SMS text,
email or voice call





In this issue

"This has got to be the single best investment we have made as a company! ..they save me at least 30 minutes each time I set up."
– Bret L., North Carolina

New Tilt Sensor and Updated Accelerometer Sensors

At Monnit, we are proud to have such a great relationship with our customers. It is these relationships that allow us to improve our products, making them better for real world applications. Working with several customers we were able to identify the need for a new "Tilt" accelerometer sensor. The new tilt sensor activates at a set time interval (defined by user) and converts accelerometer measurements to pitch and roll (0 to 180° -> -180° to 0°). The data is displayed in degrees with 0.1° of resolution.

View Monnit Tilt Sensors »




With the release of the new wireless tilt sensor, we have updated our existing accelerometer offering.

Other Monnit Accelerometers include:

Monnit Accelerometer - G-Force Snapshot Sensors
Monnit Accelerometer - G-Force Snapshot Sensors activate at a set time interval (defined by the user) and measure g-force along X, Y and Z axes providing a snapshot of the readings at that moment in time. There are three operating modes, ±2 G, ±4 G, or ±8G. The data displayed is the g-force on each axis, e.g. –> X: 0.001 Y: 0.031 Z: 1.01.

Monnit Accelerometer - G-Force Impact Detection Sensors
Monnit Accelerometer - G-Force Impact Detection Sensors activate when g-forces are exceeded by a user defined threshold – up to 8 g-force. The user can set the desired threshold for the g-force trigger. The data is displayed as "force detected" or "no force detected".

Monnit Accelerometer - Motion Over Time Sensors
Monnit Accelerometer - Motion Over Time Sensors sample movement at 800 Hz over a 10 second period, and report the measured MAXIMUM value for each axis in g-force and the AVERAGE measured g-force on each axis over the same period (for all three axes). This sensor reports in every 10 seconds with this data. Other sampling periods can be configured , down to one second and up to 10 minutes*. The data reported is useful for tracking periodic motion. Sensor data is displayed as Max X: 0.125 Max Y: 1.012 Max Z: 0.015 Avg X: 0.119 Avg Y: 1.005 Avg Z: 0.007.






Let's Take a Look in Our Crystal Ball to See What the Future Holds at Monnit
Monnit's development team is always hard at work developing new wireless sensors as well as advancements in our wireless sensor monitoring software. We have received a lot of requests to release a mobile application for the Android platform. We are nearing completion of our new mobile app which will be available in the near future for Android and iOS (replacing the existing iPhone App). Keep your eye on our website to find out when the new mobile app will be available. If you would like to be notified when the app is available, please email us at sales@monnit.com.

If you would like to beta test the new iMonnit mobile application, click here to complete the request form to be considered for the beta test group. Beta testers will be asked to provide information about their mobile device and feedback on their experience using the mobile application on that device.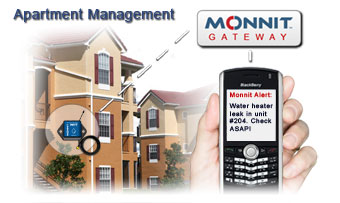 Using Wireless Sensors for Apartment Property Management
Using Monnit Wireless Sensors for apartment property monitoring allows property managers to be notified immediately if any issues occur that could cause damage. Know instantly about water heater leaks, plumbing issues, AC unit failure, and many other things critical to maintaining safe living areas for residents. Monnit wireless sensors track conditions for you, sending the information to the iMonnit Online Sensor Monitoring and Notification System where custom alerts can be sent via SMS text or email. We recommend using Monnit's affordable wireless water sensors to monitor for plumbing issues. We also recommend using Monnit's wireless temperature sensors to monitor temperatures inside or outside of tenant apartments and common areas.
Detect issues before costly damage occurs with Monnit Wireless Sensors!
Learn More About Using Wireless Sensors for Apartment Property Management »



by The WiSe Guys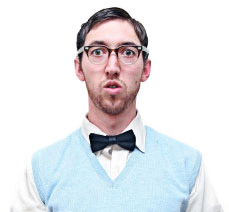 Alert / Notification Snooze Function
Notifications are an integral part of a Monnit remote monitoring system. The system can alert you when a sensor detects certain conditions or if the battery power is getting low. In order to make it quick and easy to setup, notifications can be assigned to multiple sensors on your account. For example a single "Low Battery" notification can be applied to all sensors on your account or a single temperature condition alert can be applied to multiple temperature sensors, so you do not have to create a notification for each individual sensor.

When setting up a notification in iMonnit, there is a "Snooze" function which sets the frequency of alerts being sent from the system if the condition is met. This prevents the system from sending the notification to frequently, allowing the user to determine how often they want to be reminded if a sensor is triggering the notification. Recently we've made a change to the way notifications (alerts) are sent from the iMonnit online portal. Prior to this change, a notification used for multiple sensors would share the same snooze timer for all included sensors. When one sensor would send an alert, it would prevent any other sensors sharing the same notification from sending an alert until the shared snooze timer elapsed. Now you can determine if the "snooze" timer should be applied to all included sensors or each included sensor individually.
Setting the Snooze Function
By popular request we've set the default for all newly created notifications to "independently" snooze for each included sensor or device. If you have existing shared notifications on your account (created before January 2015), they will currently be set to "Jointly" use the same snooze timer. To change this setting, click on "Notifications" in the main navigation menu, then click on the notification you want to change. From the "Notification Settings" tab you will see a section to set the Snooze function. Click the slider to switch the snooze timer from "Jointly" to "Independently" or vice versa. Once you've changed your settings make sure you click the "Save Settings" button at the bottom right of the window.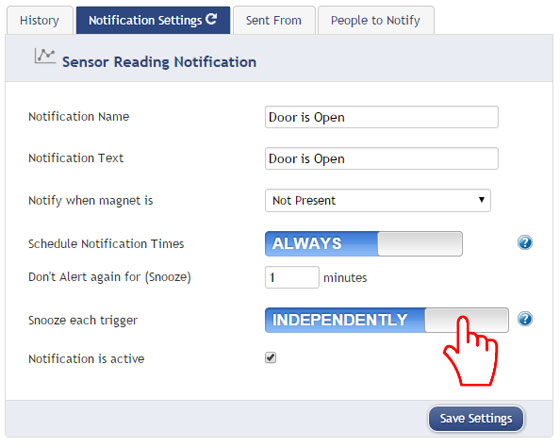 For more information on using Monnit wireless sensors, visit the support section of our website.

All trademarks are property of their respective owners. © 2015 Monnit Corp. All Rights Reserved.
Monnit Corporation / Phone: 801-561-5555 / www.monnit.com