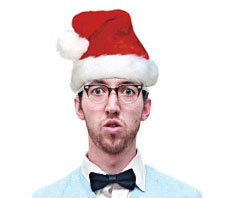 How to Replace the Batteries in Your Monnit Wireless Sensors
The following steps will guide you through the process of changing the batteries of you Monnit wireless sensors when they become depleted.
Changing Batteries in Monnit Coin Cell Powered Sensors
With our standard sensors, once the coin cell battery has been depleted, you can change the battery by peeling the sticker away from the battery slot then use a paper clip or small screwdriver to push the battery out and replace with a new CR2032 coin cell battery. Make sure to orient the new coin cell battery with the positive (+) side facing the bottom of the wireless sensor as shown in the illustration below.



Changing Batteries in Monnit AA Battery Powered Sensors and Monnit Wi-Fi Sensors
With AA battery type sensors, simply slide the battery compartment door open to access the batteries.



Changing Batteries in Monnit Industrial Sensors
With an Industrial sensor, you will need to obtain a TADIRAN TL-2100/S from either Monnit or another industrial battery supplier. Note that a standard Energizer AA or Duracell AA DOES NOT have the voltage necessary to power the unit. The Tadiran TL-2100/S is NOT rechargeable. Once you have the proper battery, you will need to unscrew the four screws at the corners to access the battery clips inside. We encourage you to recycle all old batteries.



For more information on using Monnit wireless sensors, visit the support section of our website.