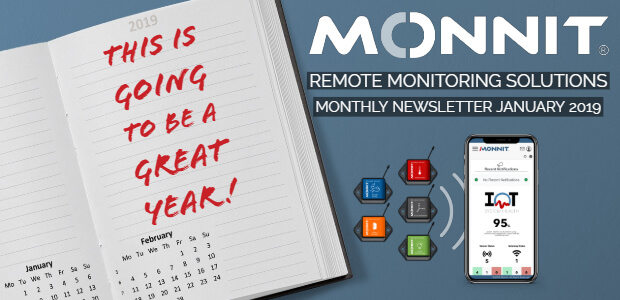 FEATURED




Welcoming 2019 Together

Last year, we brought you new ways of monitoring your things, from the ALTA Air Sensors to the Smart Thermostat. As a global IoT leader, we also established tremendous international joint ventures, such as forming Monnit Korea with Seoul-based SeAnTecs Inc., a global property management firm.

These milestones have readied us to support you this year in optimizing processes, enhancing services, and bolstering your bottom line.

2019 Showstopper

Next week, we're showcasing our industrial and enterprise-grade remote monitoring solutions at the Consumer Electronics Show in Las Vegas. The CES show demonstrates how the web of interconnected things grows denser each day. We'll be there helping firms of all sizes collect and manage the data they need to move business forward.


Full Steam Ahead

Head confidently into 2019 knowing that Monnit will launch several new products—led by the upcoming ALTA LTE Gateway—to enhance your current remote monitoring applications and open new possibilities for you. This year, you will see solutions that help you obtain data from harsh locations, provide even greater retail asset management, and help protect the most valuable resource of all: people.

Utah: The Crossroads of Tech & Talent

Monnit is headquartered in Salt Lake City, Utah, home to the Silicon Slopes—a global hub of technology and talent. At our main facility, our hardware and software engineers create, our fulfillment group builds and ships, and our sales and support team answers your calls within three rings. And although our global leadership will continue growing, the industry-leading support and collaboration you've come to rely on will remain constant.

We hope 2019 presents you with opportunities to grow your business and serve your community. Should you need assistance, give us a call at 801-561-5555 or email us at info@monnit.com. We're here to listen, learn, and help.

Best to you from Salt Lake City,

Brad Walters
CEO, Monnit Corporation







In this issue
UPCOMING EVENTS
See You in Vegas!

We are bringing our innovative remote monitoring solutions to the world's biggest tech event: CES. January 8-11, we're showcasing our wireless sensors and more at booth 2323 in the IoT infrastructure pavilion of the Westgate Las Vegas Resort & Casino in Las Vegas. See you there!
RECENT NEWS
WEB SPECIAL
WHAT'S NEW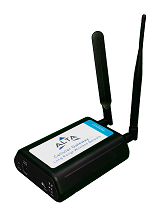 A 2019 Debut: Monnit LTE Cellular Gateway

Monnit's new LTE Cellular Gateway brings the bandwidth and speed of 4G LTE to your autonomous remote monitoring applications. The gateway leverages IoT-ready CAT-M1 cellular technology for seamless connectivity and is equipped with an optional backup battery. The battery makes this gateway ideal for off-site locations because Monnit Wireless Sensors can continue communicating with the iMonnit server during a power outage.
Contact us at sales@monnit.com to learn about bringing 4G technology to your own Internet of Things solution.
WHAT PEOPLE ARE SAYING
"I wanted to thank the Monnit team for their support during a customer install for monitoring a laser at a metal fabrication company. It was the first time I had installed a system, and it went smoothly thanks to your team. I spoke with four team members, and all were knowledgeable, courteous, patient, and helpful."
"Thanks to you, we have a satisfied customer. They called to inquire about options on Wednesday afternoon, and by Monday afternoon we had the solution installed and operational. I look forward to using Monnit in future projects, and will be reaching out to other clients to discuss how we can apply the system to meet their needs."
- Chad B., Kidron Electric, Inc.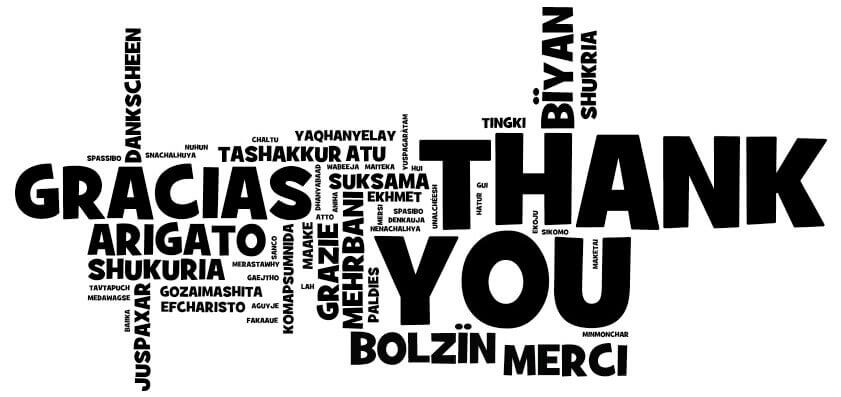 LOOKING TO THE FUTURE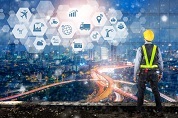 ALTA RT - Real-Time Wireless Sensing
Need to know? Need to know right now?
The upcoming ALTA® RT line represents one of the most significant additions to the ALTA platform to date. Led by the ALTA RT Gateway, this wireless family uniquely addresses the need for battery-powered real-time sensing solutions that are easily integrated into demanding applications.

The entire ALTA RT line will bring an unprecedented level of agility to connected environments, helping meet demands for the real-time data acquisition. This capability supports machine health monitoring, guides preventive maintenance, and ensures reliability in mission-critical applications for manufacturing and processing environments.

As the lead product for ALTA RT, the upcoming gateway will accommodate up to 20 ALTA RT sensors and will initially be available in either AA or industrial variants (with a line-powered model planned).


Keep updated on the ALTA RT line by emailing sales@monnit.com
APPLICATION
Use Temperature Sensors to Prevent Frozen Pipes & Water Sensors to Detect Plumbing Leaks
As Winter settles in across the United States, we receive many requests for our wireless temperature and water sensors. These sensors are used in both commercial and residential properties to help minimize the potential for damage because of frozen water lines.

Water expands when it freezes, putting pressure on pipes, valves, tubing, and hoses. The results are often costly and very time-consuming to fix. In minutes, a one-eighth inch crack can release 250 gallons of water, dramatically disrupting daily life. It's smart to take precautionary steps to insulate exposed pipes, turn off water lines, and drain unused pipes. However, these precautions are not always feasible and do not always work.


Equipment level: verify equipment has power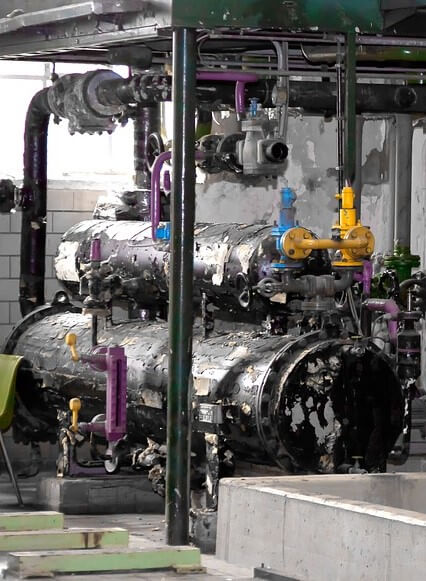 So, how do you ensure that your pipes don't reach freezing temperature? How do you know if there has been a break? We recommend Monnit's trusted ALTA Wireless Temperature Sensors to monitor the temperatures around your water pipes and ALTA Wireless Water Detection Sensors to know immediately if a broken pipe leaks. There are no wires to worry about, the sensors can be set up in less than 15 minutes, and then you can monitor everything from any computer, tablet or smartphone.



Quick Stats:
FREE WEEKLY WEBINARS
TECH TIP
by The WiSe Guys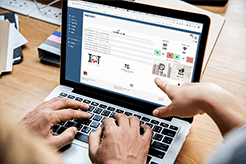 Renewing Your iMonnit Premiere Subscription
iMonnit Premiere subscriptions are purchased on a yearly basis. When it is time to renew, you will receive an email notification to let you know your subscription is about to expire.

Enabling permissions:
Open iMonnit
You must verify that you are authorized to create a certification before starting the renewal process. Do this by navigating up to the Account menu and selecting User List.
Locate your account in the list. If you have a basic account, your name as the primary account holder will be the only one on the list. The availability of multiple users registered to one account is a feature only available on iMonnit Premiere.
Once in your account page, choose the User Permissions tab.
Verify that the checkbox for Can Access Billing Pages is checked. If the box is empty, check it and be sure to click the Save button before moving on.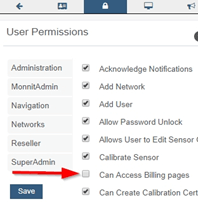 Creating a new store login
You must have a Monnit Store Account to renew your subscription. If you already have a login for the Monnit Store, you may proceed to the next section by clicking the Link Existing Store Account.
In the Account menu, choose Account Settings.
The Details page will open. Click the Purchase Premiere button.
The login page will load. Click the Add New Payment Info button.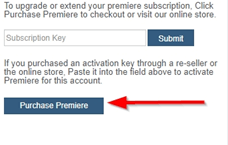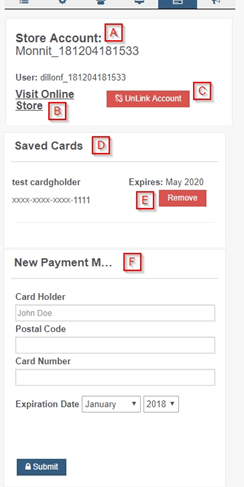 A. The new store name will be a combination of your iMonnit username and the twelve-digit timestamp representing when you created the account.
B. Select this link to visit the online store and see your purchasing options.
C. Unlinking your account will take you back to the login page.
D. If you have used any credit cards in the past, they will appear in the Saved Cards section.
E. Remove previously Saved Cards in this section by selecting the Remove button.
F. If you would like to add a card, enter your name, postal code, card number, and expiration date. Then select the Submit button.
After you enter your cardholder information, you can move on to purchase a subscription for your account.

Purchasing a subscription
In the products section, you will see a list of iMonnit Premiere software. You must purchase a premiere account greater than the number of sensors registered to your account. If you have seven sensors, you cannot purchase iMonnit Premiere for Up to 6 Sensors. You must select iMonnit Premiere for Up to 12 Sensors to support all your devices.

Choose the subscription you wish to purchase.
Select the Checkout button.

You will now see the Purchase screen.

The Purchase screen will give you one final chance to review your shopping cart. Sales tax is automatically added to your total. The software is delivered digitally, so there is no shipping cost. If you are satisfied with your selection, click the Purchase button. Your new subscription will be added to the list of Active Subscriptions on the Account Details tab.

Congratulations, you have just renewed your iMonnit Premiere subscription!
LET'S WORK TOGETHER

---
All trademarks are property of respective owners. Copyright © 2019 Monnit Corp. All rights reserved
Monnit Corporation | 801-561-5555 | monnit.com