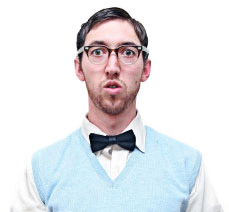 Wireless Sensor Placement
(Using a Monnit Wireless Placement Sensor)
When placing Monnit wireless sensors, you want to make sure that you have a reliable transmission signal between the sensor and the MonnitLink Gateway. If the signal is too weak you risk having important sensor data missed as well as decreasing the battery life of your wireless sensors due to transmission retries.
Monnit Wireless Placement Sensors
Monnit provides a great wireless sensor product to aid in the process or placing wireless sensors around your building(s). The Monnit Wireless Placement Sensor allows you to test the transmission signal from your desired sensor location before permanently affixing a wireless sensor at that location. The placement sensor includes an LED indication system allowing the user to understand the signal quality of a sensors location before mounting.
How to Use a Monnit Wireless Placement Sensor
Put the placement sensor in the exact location where the other sensor will be mounted, then press the button. The light should blink green if the sensor has transmitted successfully. If the light flashes red, press the button again to double check the location. If the light blinks red again, you will need to find a different location for the sensor you wish to place. For a better understanding of the signal quality, log into the MonnitSphere online system or Monnit Express Software on your computer to see the visual display of signal strength. Here is another handy trick. Log into the MonnitSphere online system from any web enabled smart phone, so you can check the signal quality without having to return to the gateway host computer.
Reuse Your Placement Sensor as a Button When Finished
The MonnitSphere software allows you to use your wireless placement sensor as a button when you no longer need it to place wireless sensors on your system. Use the button at your front desk or any other area of your facility as a service call or notification button.
« Read Other Tech Tips from the WiSe Guys