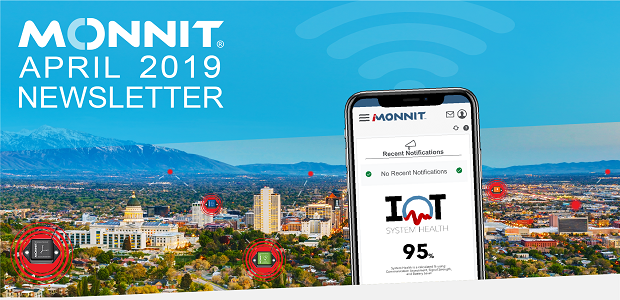 FEATURED




Sensor Insight–Onsite!

Your Sensors Get Data from Your Things–
You Keep the Data!




Do you need or want to keep your sensor data in house? Get an IoT remote monitoring solution that resides wherever needed. Whether you choose to implement the reporting software on an existing server, or choose the turnkey software + server option, it has never been easier to host and manage your data within the walls of your organization.

iMonnit Enterprise feature highlights:


Host up to 50 sensors for $99/year (larger plans also available)
Receive text and email alerts
Export your sensor data to CSV
iMonnit Enterprise Appliance offers an extremely convenient, pre-configured option

Monnit has software and hardware solutions for monitoring vital processes or environments and hosting this sensitive data locally (often referred to as an on-premises solution). This fulfills critical needs within industry and government. On-premises sensor and data management allows any organization to comply with data-protection regulations via in-house security protocols and firewalls.

Supporting diverse users, Monnit offers two solutions: iMonnit Enterprise (software license) and the iMonnit Enterprise Appliance (iMonnit preinstalled on PC/server). Each option is compatible with Monnit's 70+ sensor types and provides user notifications via text message, email, or voice call, and gives users the choice of:


Option A: Software ready for server install.
Option B: A drop-in device.




---




Option A: Software ready for server install.

iMonnit Enterprise Software - The software-only option is ideal for firms with existing IT infrastructures and database personnel. When installed on a company's existing server, the software manages data from Monnit's wireless sensors. The user-friendly platform provides the same user experience as though the user were using Monnit's software in the cloud—iMonnit Premiere.




---




Option B:
A drop-in device.

iMonnit Enterprise Appliance - A plug-and-play solution for small and mid-sized organizations, iMonnit Enterprise Appliance features the iMonnit Enterprise software pre-installed on an IoT-optimized PC. This turnkey device does not require an existing server environment, saving you time and money.

Whether enhancing in-house data acquisition for analysis and action or accommodating specific security needs, iMonnit Enterprise software and hardware solutions have your on-site data needs covered.

Curious to see how iMonnit Enterprise can increase insight within your organization without sacrificing compliance or security?

Click here to get a trial license to iMonnit Enterprise TODAY!





In this issue
UPCOMING EVENTS
Get Set Up for Success:
Channel Partners Conference & Expo





April 9–12, 6,200 agents, MSPs, VARs, consultants, integrators, and service providers will explore tech's top innovations at Mandalay Bay. We'll be there too, fast-tracking partners into the lucrative world of IoT.

Did you know...
Yearly IoT sales revenue is expected to soar to $1.6 trillion by 2025 from $200 billion today? Now that you know, visit us at booth 777.

Why 777? It's a lucky number, and Lady Luck smiles on Las Vegas. See you there!



RECENT NEWS
WEB SPECIAL
WHAT'S NEW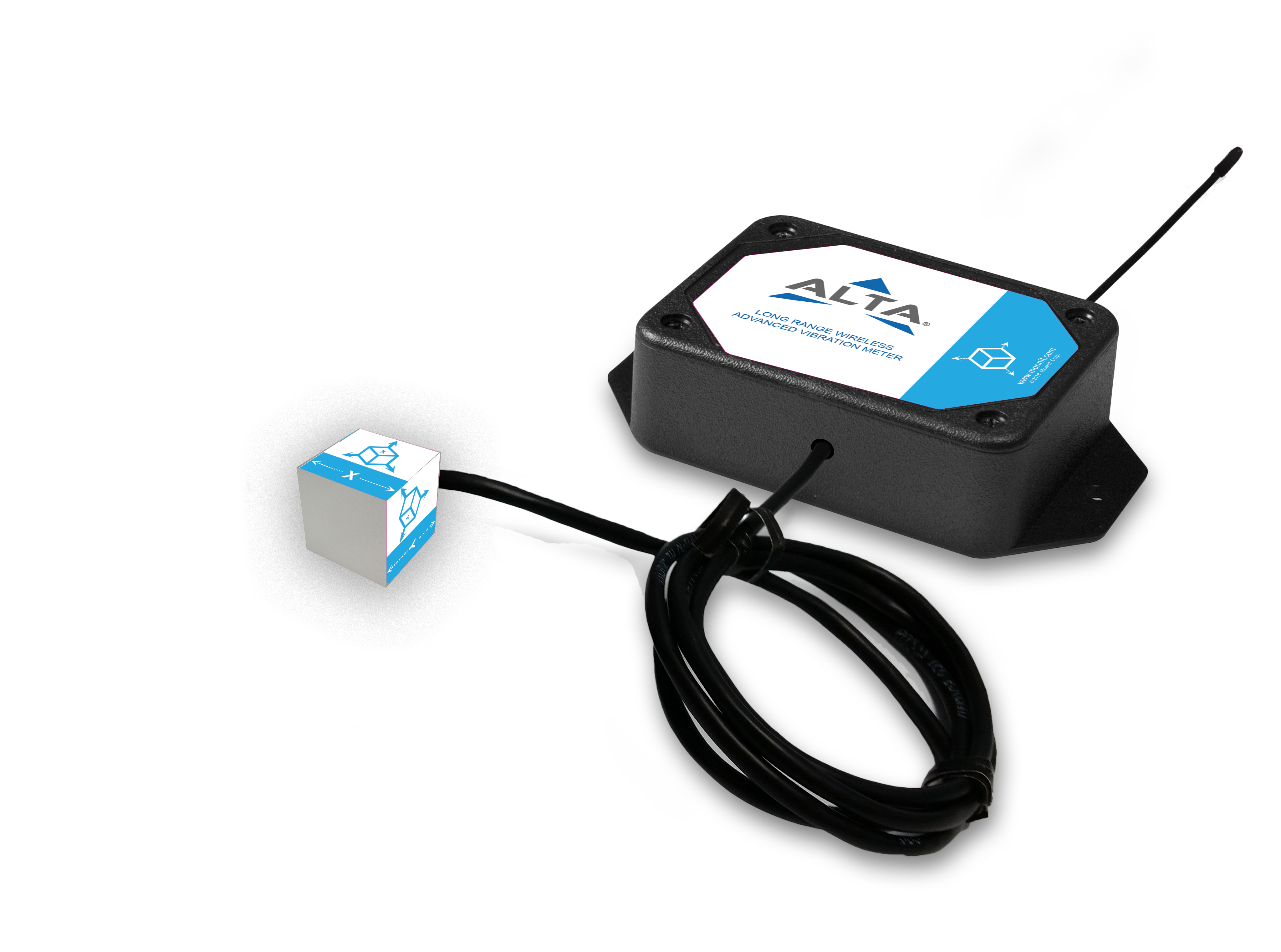 NEW: The ALTA Advanced Vibration Sensor

Good vibrations?
Now you'll know
if you need to worry.


What is it?

The ALTA® Advanced Vibration Sensor is a turnkey solution that uses an accelerometer to track vibration and frequency on three axes. The US-manufactured sensor captures data on the frequency of vibration acceleration, velocity, displacement, and acceleration peaks. Included in this is the ability to report interval vibration and temperature for more key metrics to track your assets.

What are its features?

In addition to its tri-axis measuring ability and vibration frequency tracking, the sensor is packed with other useful and exclusive features:
Configurable frequency range
Custom Rectangular, Hanging, or Flat Top window filters
Measurements up to 4800 Hz/288,000 RPM
Adjustable measurement intervals (down to a minimum of 1 second)
Also monitors temperature as another bearing
Where do I use it?
The uniqueness of this sensor allows for granular tracking solutions for a variety of distinct and complex situations. Common applications include smart machines, structures, and materials. Because the advanced vibration sensor is versatile, it can be implemented in numerous industries—monitoring anything from assembly lines to seismic impact on buildings and bridges.
Order your ALTA Advanced Vibration Sensor today! Here

Email us at sales@monnit.com or give our team a call at 801-561-5555
WHAT PEOPLE ARE SAYING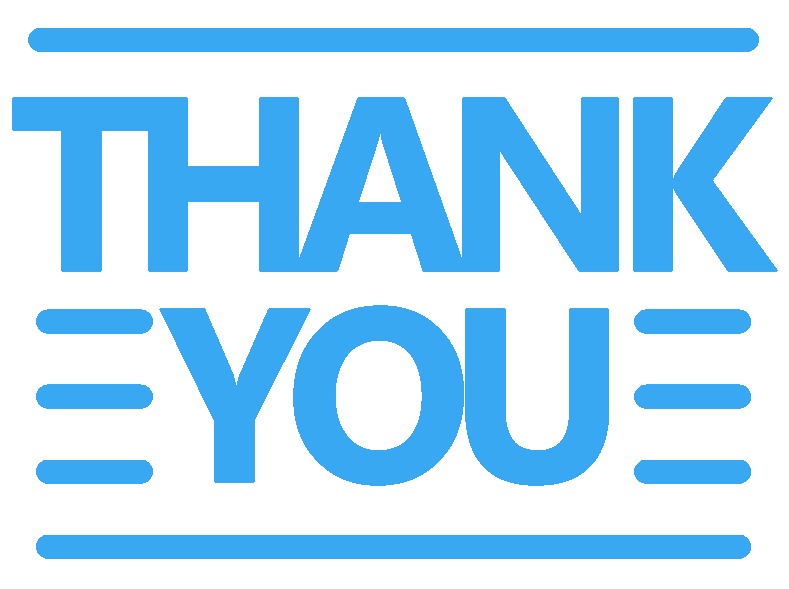 "I am impressed with these wireless sensors! They do exactly what we need them to, and have already saved us from a few issues with our walk-in coolers and freezers."
LAJUANA WIMBERLEY, LLANO INDEPENDENT SCHOOL DISTRICT
LOOKING TO THE FUTURE
Take a Rain Check: Soil Moisture Sensor

Monnit's upcoming wireless Soil Moisture Sensor proves that the adage of "being dumb as dirt" no longer holds water. There's so much that remotely monitoring land can tell hydrologists, farmers, landscapers, and scientists.

IoT on the Grow

Leveraging the strengths of our tried-and-trusted ALTA® platform, the new sensor supplements automated irrigation systems by capturing the soil's volumetric water content. This data can help optimize crop irrigation and identify leaks to ensure superior health and yield, as well as economize turf management for operations like office parks and golf courses. The sensor can also support research tied to forestry, watershed studies, and much more.


Connect and keep updated on the Soil Moisture Sensor's release: info@monnit.com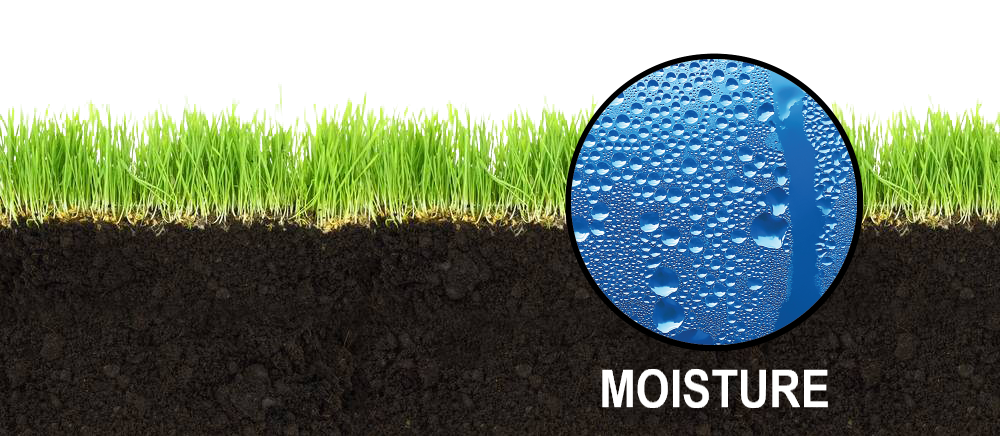 APPLICATION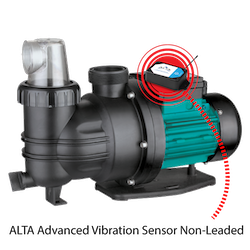 Sump Pump and Pit Monitoring
The right sump setup is just the start—ensure proper operation with Monnit wireless sensors.
With the spring thaw and April showers upon us, basement and crawl space water problems are a major concern for building owners and managers. These problems can be caused by a multitude of issues ranging from high ground-water tables to snow melt leaking through windows or the foundation.

How is your sump pump? Tired of worrying that the next storm will be too much? Pump motors can burn out and pump triggers can stick. How will you know if there is an issue with your pump before it's too late?
Monnit provides a cost-effective way to monitor the water level in a sump pit as well as sump pump operation. And with our new Advanced Vibration Meter, you can even identify abnormal pump operation and address it before failure occurs. Monnit wireless sensors will alert you immediately via text, email, or call if water levels are too high in the sump pit, and when the pump motor turns on or off (depending on how you configure).

Monnit provides a low-cost, reliable, wireless monitoring solution that allows you to track and receive alerts for the following types of applications:
All Monnit wireless sensors come with free basic online monitoring, allowing you to view sensor information anytime from anywhere. Receive instant notifications via email, text, or call if a user-defined condition is met or exceeded.
Protect your facilities and assets with Monnit Wireless Sensors.
FREE WEEKLY WEBINARS

TECH TIP
Voltage Meter Overview
Monnit sells a variety of alternating current (AC) and direct current (DC) meters. AC currents repeatedly change direction. DC currents flow in one direction. Most digital electronics use DC, while buildings are typically wired with AC.

This means that if you plan on using a meter to monitor the voltage in a wall socket, it must be a VAC unit. For safe operation of the voltage meters used, Monnit encourages you to check the owner's manual and verify the type of current used.

Monnit wireless voltage meters measure the voltage with two-wire leads (one wire for the positive terminal and one wire for the ground terminal). The ALTA platform offers three voltage meters including one capable of measuring up to 500 Volts (AC or DC).

The right product for you will depend on the output voltage of the appliance you are monitoring. A voltage meter can be connected to any kind of variable voltage appliance, such as a transducer or sensor that outputs voltage. Anything over 10 milliamps (0.01 amp) can produce a dangerous shock, so take great care when handling these devices.

Voltage Meter Quick Reference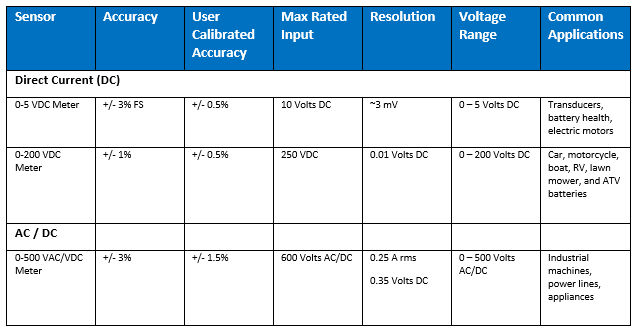 ---
Direct Current (DC)
ALTA Wireless 0-5 VDC Meter

The ALTA Wireless 0-5 VDC Meter measures the voltage between two electrically charged points. This meter is commonly used for transducers with a low DC voltage output typically at or below 5 Volts. The 3 mV (0.003 Volts DC) resolution increases the meter's utility.

Note: Passive devices require the presence of a power supply in the circuit.


---
ALTA Wireless 0-200 VDC Meter

The ALTA Wireless 0-200 VDC Meter reads the DC voltage between two points. Anything at or below 200 Volts of electricity will be accurately measured and reported to iMonnit. This is ideal for measuring the health of vehicle batteries and electrical motors. Resolution: 0.01 Volts DC.

Note: Not for use in AC circuits. Please use the 0-500 VAC/VDC Meter for business and residential building AC circuits.


---
Alternating Current/Direct Current (AC/DC)
ALTA Wireless 0-500 VAC/VDC

The Wireless 500 VAC/VDC Voltage Meter is an analog measuring device reporting the measured voltage at user-specified intervals. There are three user-set operating modes—decide whether you want voltage measurement in VAC, peak voltage, or DC voltage. The meter operates by connecting the leads on the Monnit Wireless 500 VAC/VDC Voltage Meter to the hot (black) and neutral (white) terminals of a device, battery sensor, or power system. It measures the voltage and sends the recorded data to iMonnit.

Note: Default settings are configured for AC. To implement in a DC system, you must change the configuration in iMonnit.


Contact us to discuss your implementation of our Voltage Meters and speak with one of our consultants who can help you pick the right sensors for your specific situation: Call us @ 801-561-5555, or email us at info@monnit.com
LET'S WORK TOGETHER

---
All trademarks are property of respective owners. Copyright © 2019 Monnit Corp. All rights reserved
Monnit Corporation | 801-561-5555 | monnit.com