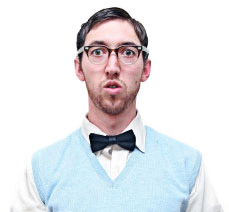 How to monitor hard to access locations without the need for a power outlet.
While wireless sensors are powered by batteries and can be used a great distance away from the wireless gateway or access point, you may still find yourself needing to place a wireless gateway or access point in a hard to access location that does not have a power outlet. For example, you may need to place a wireless gateway in an attic, crawl space or sump in order to receive a signal from sensors used in those areas. Sometimes you may luck out and have a power outlet in these areas to supply the needed power to your gateway. In the event that you don't, Monnit provides an option for the MonnitLink Ethernet Gateway that allows the unit to be powered over an Ethernet cable.
MonnitLink Ethernet Gateway With Power Over Ethernet:
Power over Ethernet or PoE technology is a system that allows you to pass electrical power safely, along with data, through Ethernet cabling. To use PoE technology with a MonnitLink Ethernet Gateway all you need to do is purchase the PoE version of our gateway and run a PoE enabled Ethernet cable to the location where you would like to place the unit (up to 300 ft). Place the unit in a place where it will be away from water and extreme temperatures and plug the Ethernet cable into the back of the unit. Now you can ensure that hard to access locations can be monitored without the need for running new power supply lines.

« Read Other Tech Tips from the WiSe Guys