Having trouble viewing this email? View it in your browser.

ALTA Sensors Get Even Better
NEW - Longer Battery Life

ALTA wireless products have been upgraded to version 10.22. This new firmware implements several advancements and provides a 20 percent increase in battery life. Lab and in-field testing validated that ALTA sensors will last 12.5 years on two standard alkaline AA batteries when transmitting data every 10 minutes.



ALTA products offer four times the wireless range (1,200+ feet, non-line-of-site) and much stronger battery life (12.5 years on two AA alkaline batteries) than traditional sensors. ALTA products also use Monnit's new Encrypt-RF® bank level security, featuring 256-bit exchange and AES-128 CTR for all data messages. Other features include; onboard memory for data logging if a sensor is out-of-range, and over-the-air updates.

Learn more about ALTA Wireless Sensors

In this issue



New ALTA 0-200 VDC Wireless Voltage Meters



Monnit ALTA 0-200 VDC wireless voltage meters are capable of measuring the voltage of power sources, batteries, or electrical equipment. This new sensor is capable of measuring voltage up to 200 VDC by connecting the leads of the sensor to the positive and ground terminals of the power source being measured.

Product Features

Interfaces with power sources up to 200 VDC
Sensor resolution of 0.01 VDC
Sensor accuracy of +/- 1%


Learn more about ALTA 0-200 VDC Wireless Voltage Meters

"We are so glad we found your products! The system was easy to install and does exactly what we need. We couldn't be happier! By the way, your support team rocks!"
– Victor K., Restaurant Owner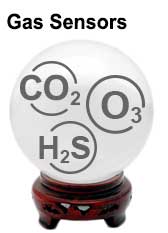 Take a look in our crystal ball to see what the future holds at Monnit
Monnit's development team is always hard at work developing new products. Based on inquiries from our customers, our team is currently working on various gas sensors which include; CO2, O3, and H2S. The sensors will monitor the levels of these gases in the surrounding air and report the readings back to the iMonnit online software. The iMonnit software will track the readings and provide notifications when measurements are outside of the user's defined safe level. If you would like to learn more about the development efforts on these upcoming products or be notified when they become available, please email us at sales@monnit.com.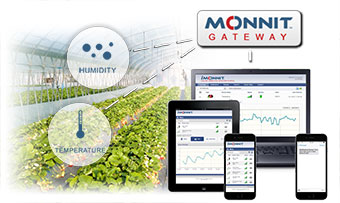 Agricultural and Greenhouse Monitoring
Plants require the proper environmental conditions for optimal growth and health. If the mixture of temperature, humidity and light are incorrect, fruit and vegetable yield can be affected. Monnit can help you monitor and maintain the optimal mix of environmental conditions for plant growth.

Monnit wireless sensors can help you optimize temperature and humidity levels, and also notify you immediately if any areas of your greenhouse are outside of optimal conditions, helping you maximize your energy efficiency and grow healthier crops with a higher yield.

Monnit provides a low-cost, reliable, wireless monitoring solution that allows you to track and receive alerts for the following types of applications:
Temperature Sensors
Monitor temperatures and be alerted if they falls outside the optimal range.
Humidity Sensors
Monitor humidity levels around greenhouse and plants.
Light Meter
Monitor the amount of light plants are getting through the day.
Water Detection Sensors
Get alerted if water storage tank levels are low.
Average Cost
$500-$700 for a gateway and 4-8 sensors.
Typical Setup Time
Less than 15 minutes.
Battery Life
Up to 12 years.
Cost Savings
Thousands of dollars by optimizing crop yields and reducing operating costs.
All Monnit wireless sensors come with free basic online monitoring, allowing you to view sensor information anytime from anywhere. Receive instant notifications via email or SMS text if a set sensor condition is met or exceeded.
« Learn More About Monnit Wireless Sensor Solutions for Agriculture and Greenhouse Monitoring
Increase Your Crop Yields with Monnit Wireless Sensors!


by The WiSe Guys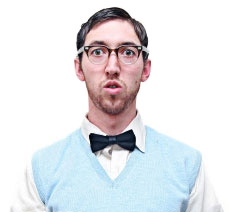 Using Monnit Wireless Serial Data Bridges
This tech-tip is meant to give to give some suggestions for using Monnit wireless serial data bridges. For product documentation and additional help visit www.monnit.com/support.
How the Wireless Serial Data Bridge Works

Monnit's Wireless Serial Data Bridge is a bidirectional serial to radio device capable of transmitting serial data over its wireless communication link and delivering wireless data, received in the radio, out of its serial port. The Monnit wireless serial data bridge can be connected to any device equipped with a serial data port to capture the data and transmit it to the iMonnit online sensor monitoring and Notification System. The data is stored in the online system and can be reviewed and exported as a data sheet or graph. User customization allows you to set notifications and alerts from the system based on data received from the device. The serial data bridge is also fully configurable via the iMonnit online software.

Data from the serial data bridge can also be sent to third party software via configuration of an API data export through the iMonnit online software.

Note: The interface type must be selected at time of purchase. Data bridges are available for RS232 or RS485 serial interfaces and require a MonnitLink wireless gateway for communication with software.




Wireless Serial Data Bridge Installation

To install a wireless serial data bridge, you will need to connect the orange wire to the transmit side of the device you are connecting and the green wire to the receive side. If you are using one-way communication and do not need to receive back to the device, you will not need to connect the green wire. You will also need to provide external power to the serial data bridge by connecting the red wire to a 5 VDC power source and connecting the black wire into the devices ground. The white wire has been trimmed back as it is not used or connected within the serial data bridge.




If you are interested in using the API to send data to your own software application, visit the iMonnit API instructions to learn more.
For more information on using Monnit wireless sensors, visit the support section of our website.

All trademarks are property of their respective owners. ©2018 Monnit Corp. All Rights Reserved.
Monnit Corporation / Phone: 801-561-5555 / www.monnit.com