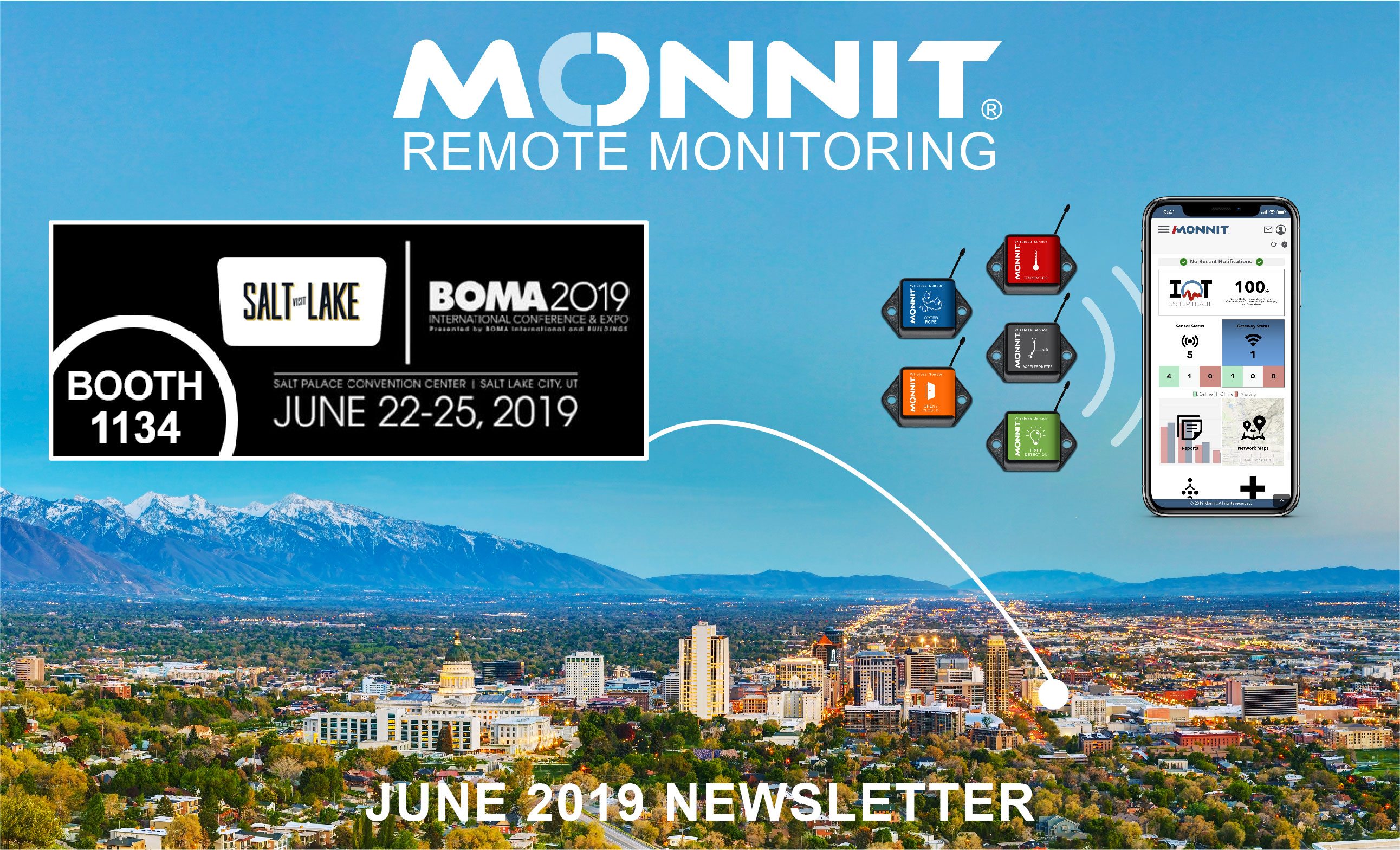 FEATURED




ALTA Accelerometers:

Streamlining Efficiency




Knowing when there's a change in equipment activity can make a life-or-death difference. Whether you need assembly line monitoring, impact load sensing, or help with smart machines, structures and materials, Monnit can give you world-class remote monitoring.

Monnit's accelerometers provide real-time snapshots of your assets and operations with industry-leading updates and alerts. With the ability to measure vibration, impact, incline, and a host of other variables, you'll be able to rest assured that you've maximized efficiency and implemented crucial alerts for preemptive action.



A broad line of accelerometer sensors

Wireless Accelerometer - Advanced Vibration Meter

The ALTA Wireless Advanced Vibration Meter uses an accelerometer to measure vibration and frequency on 3 axes. The sensor reports vibration (acceleration, velocity, displacement, or acceleration peak), frequency (Hz/RPM), and crest factor on all three axes. It also reports duty cycle (how much of the report interval that vibration was present) and temperature.

Wireless Accelerometer - Impact Detection

The Impact Detection Sensor activates when g-forces are exceeded by a user-defined threshold—up to 8Gs. This sensor has two operation modes that can be also selected by the user: high performance and low power. High performance has an output data rate of 800 Hz with the high pass filter cutoff at 16 Hz while the low power has an output data rate of 12.5 Hz with the high pass filter cutoff at 0.25 Hz.

Wireless Accelerometer - G-Force Snapshot

The G-Force Snapshot Sensor activates at a set time interval (defined by the user) and measures g-force along X, Y, and Z axes. This is used primarily as an inclinometer or tilt sensor. There are three operating modes, ±2 G, ±4 G, or ±8G. The data displayed is the g-force on each axis, e.g. -> X: 0.001 Y: 0.031 Z: 1.01.

Wireless Accelerometer - G-Force Max/Avg

The Wireless Accelerometer - G-Force Max/Avg Sensor samples at 800 Hz over a 10 second period, and reports the measured maximum value for each axis in g-force and the average measured g-force on each axis over the same period, for all three axes. The sensor reports this data every 10 seconds.

Other sampling periods can be configured, down to one second and up to 10 minutes. The data reported is useful for tracking periodic motion. Sensor data is displayed as Max X: 0.125 Max Y: 1.012 Max Z: 0.015 Avg X: 0.119 Avg Y: 1.005 Avg Z: 0.007.

Wireless Accelerometer - Tilt Sensor

The Wireless Accelerometer - Tilt Sensor activates at a set time interval (defined by the user) and converts accelerometer measurements to pitch and roll (0 to 180° -> -180° to 0°). The data is displayed in degrees with 0.1° of resolution.

The ALTA Advantage




3 to 4 times the range of standard sensor platforms—extending non-line-of-sight reach to an exceptional 1,200+ feet through 12+ walls. Frequency-hopping Spread Spectrum (FHSS) is also employed to decrease interference from other wireless devices.
Encrypt-RF® Security (256-bit Diffie Hellman key exchange and AES-128 CBC encryption for all sensor data messages). Security is maintained at all communication points from sensor to gateway, gateway to software.
Integrated, on-board data storage allows ALTA sensors to store data messages if communication to a wireless gateway is disrupted (such as in a power or internet outage, or when a device is out of range).
Over-the-air updates make products future proof as they receive automatic updates if new features or improvements become available.




Call (801) 561-5555 or email info@monnit.com to learn more about our broad line of accelerometer sensors.







In this issue
UPCOMING EVENTS
Nashville's Playing Your Song…
Realcomm | IBcon Real Estate Expo





June 13–14, Realcomm | IBcon will put 1,900 commercial and corporate real estate pros at the intersection of technology, automation, and innovation.

And we'll be there at booth 533 of Nashville's Music City Center showing attendees from facility managers to urban planners how wireless sensors help protect assets, lower overhead, and keep tenants happy. Have a portfolio to protect? Visit us at the show to find the innovations that turn challenges into opportunities.

---
See You Across the Pond…
Facilities Show U.K.





Billed as the world's largest facilities management event, 46,000 facility maintenance pros will flock to the ExCel London Centre June 18–20 to improve operations and occupant wellbeing.

We'll be hosting stand FM5284 with award-winning solutions for virtually every aspect of facility maintenance from the boiler room to the boardroom. In Europe and want to attend? Register for a free ticket to the show.





---
Swing by SLC… BOMA 2019
International Conference & Expo





June 22–25, Salt Lake City (our hometown) will host 2,000 commercial real estate professionals seeking to take their properties to new levels of profitability and sustainability. We're welcoming them and inviting you to booth 1134 of the Salt Palace Convention Center.

Visit us and learn about the wireless sensors that property managers and building owners worldwide rely on to conserve resources, protect equipment, and enhance efficiency—all while ensuring occupant wellbeing. Learn more about BOMA and the surprises Salt Lake City has to offer. We'll see you at the Salt Palace.




RECENT NEWS
JUNE WEB SPECIAL
WHAT'S NEW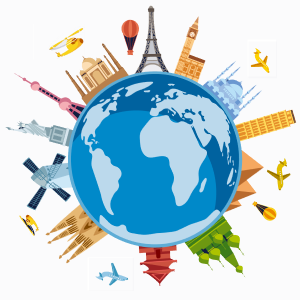 New, Improved & Now Available Worldwide:

3G Cellular Gateway & Range Booster

We are happy to announce that all three versions of our popular 3G Cellular Gateways are now approved to be used worldwide. This applies to those 3G Gateways you may have already deployed as well as new devices.

Additionally, with each 3G Gateway we will include a signal booster to provide exceptional cellular range. These boosters will be provided free of charge with each 3G gateway.

If you already have a 3G Gateway and have experienced less-than-stellar range, contact us to receive a signal booster free of charge.
Talk to us about how the CGW3 can benefit you—email us at sales@monnit.com or give our team a call at 801-561-5555.
WHAT PEOPLE ARE SAYING
"Monnit has been a brilliant solution to our temperature monitoring needs. We use the ALTA wireless temperature monitors in fridges across our site and their wireless range is fantastic. [The sensors] span almost across our whole site and have never missed a beat. It required a bit of tweaking for a couple of weeks after install to get everything functioning as desired, but since then they've worked flawlessly. I was skeptical that AA batteries could last more than 10 years as advertised, but six months in, they still report 100%. Thanks Monnit!"
— J.D. - Higher Education, Australia
LOOKING TO THE FUTURE
Time of Day/Week Active (TDWA)

Save battery by only putting sensors to work when you need them.
Log data when sensors aren't able to check in.
Save battery with scheduled operation

System Time of Day/Week Active (TDWA) is an incredibly versatile system feature in the works at Monnit. Imagine scheduling a sensor to only operate within certain hours of the day or even certain hours on specific days of the week. You will even be able to schedule sensors for operation outside of a defined time range (if you wanted them to only run after business hours, etc.).

The TDWA feature will increase the already-exceptional battery life of Monnit sensors. This is especially useful for sensors which require more power—such as the Ultrasonic Sensor.

The first generation of Monnit's sensors can schedule operation during certain hours of the day. ALTA sensors will be able to take it a step further and schedule operation during certain hours on a specified day of the week. You will be able to tell your sensors when to operate within a full 7-day schedule.

Log data when your sensors are out of range of the gateway

TDWA functionality will also enable some extremely useful sensor behavior for vehicle fleets and other situations where data must be logged while sensors are unable to connect to the gateway. Imagine being able to turn off just the data transmission portion of your sensor while your fleet is away. The sensors continue to log data throughout the day, then transmit the logged data when the vehicles return to the lot.

This functionality could even be used for pump trucks—allowing pump logs to be kept by sensors on trucks without cellular gateways. When the truck returns to the lot, the sensor connects to the lot gateway and transmits pump data, which then becomes available online and in the iMonnit app.

When can I start scheduling my ALTA sensors?

Integration with newly manufactured ALTA sensors is imminent. For those who already have ALTA sensors deployed in the field, we are developing a potential process for a retrofit update and will be sending information as it becomes available.
If you are interested in sensors with the TDWA feature, please contact us: info@monnit.com.
APPLICATION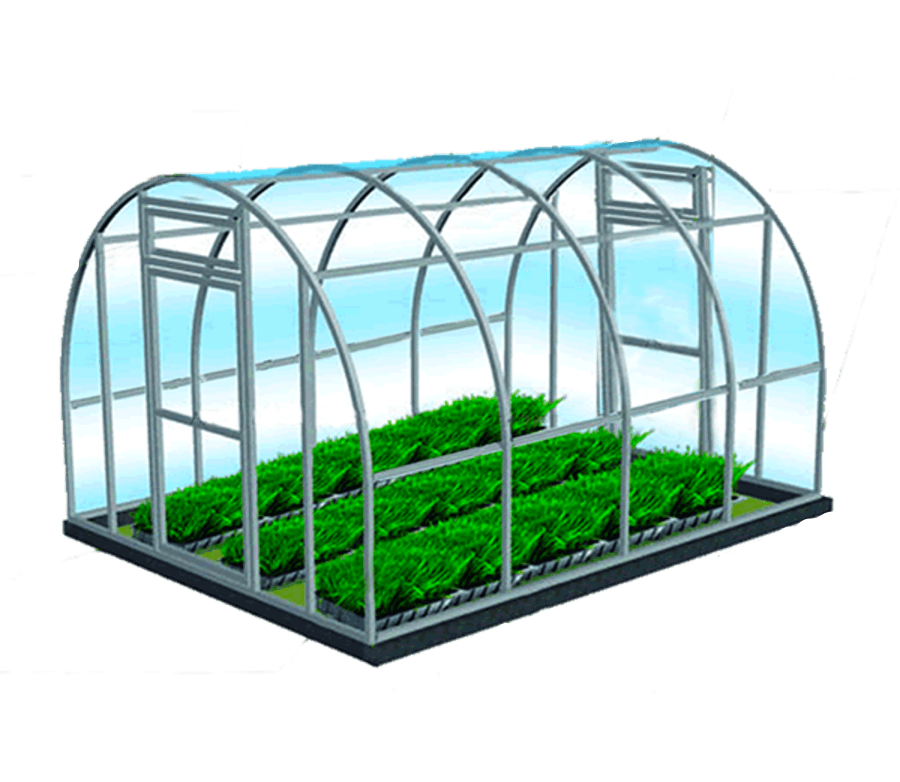 Monitoring Agriculture &
Greenhouses
Know more. Harvest more.
As you know, plants require certain environmental conditions for optimal growth and health. If the mixture of temperature, humidity and light are incorrect, fruit and vegetable yield can be affected. Monnit has a broad range of sensors geared toward helping you monitor and maintain the optimal mix of environmental conditions for plant growth.

Monnit wireless sensors can help you optimize temperature and humidity levels, and also notify you immediately if any areas of your greenhouse are outside of optimal conditions, helping you maximize operation efficiency and grow healthier crops with a higher yield.
Monnit provides a low-cost, reliable, wireless monitoring solution that allows you to track and receive alerts for the following types of applications:
Temperature Sensors
Monitor temperatures and be alerted if they fall outside the optimal range


Humidity Sensors
Monitor humidity levels in greenhouses and around plants


Light Meters
Monitor the amount of light plants are getting throughout the day


Water Detection Sensors
Be alerted if water storage tank levels are low


Average Cost
$500-$800 for a gateway and 3-6 sensors


Typical Setup Time
Less than 15 minutes


Battery Life
12+ years


Cost Savings
Thousands of dollars (through optimization of crop yields and reduction of operating costs)


All Monnit Wireless Sensors come with free basic online monitoring, allowing you to view sensor information anytime from anywhere. Receive instant notifications via text, email, or call if a user-defined condition is met or exceeded.
Get in touch with our team today and discover how you can increase your harvest: 801-561-5555 | info@monnit.com.
FREE WEEKLY WEBINARS

TECH TIP
Setting Heartbeats for Maximum Awareness & Battery Life
Monnit sensors achieve industry-leading battery life by sleeping then periodically waking to deliver updated readings via pulses of information called heartbeats. While it might seem beneficial to configure your heartbeats to occur more frequently, doing so may be detrimental to your device.

Under normal circumstances, heartbeats don't need to occur more than every 60 minutes for several reasons:


Fast sensor heartbeats report to the server; however, if the server doesn't also communicate with the gateway at the same rate, a false warning state will be triggered.


Faster heartbeats will drain the battery more rapidly.


With the right assessments per heartbeat setting, you can have your sensor check the environment more frequently than every hour, but only transmit when there is a problem. This gives you the best of both worlds: longer battery life and the ability to trigger an alert as soon as a problem has surfaced (if you have configured alerts).
Heartbeat Best Practices
Heartbeat Interval: 60

Keeping your heartbeat interval for sensors and gateways at 60 minutes will increase battery life and extend sensor longevity.

Assessments per Heartbeat: 12

Setting your assessments per heartbeat to 12 provides two advantages:

1. In a normal scenario, the sensor will deliver the last of 12 sensor assessments taken over the 60 minutes when the next heartbeat occurs. - Example: Your heartbeat interval is set to 60, and because you have set your assessments per heartbeat to 12, the sensor takes an assessment every 5 minutes. These assessments are compared to thresholds (without checking in with the gateway). Once 60 minutes have passed, the sensor delivers the last of the 12 assessments to the gateway.

2. In a scenario where an assessment is outside the thresholds you have set, the sensor would take the assessment, determine it is outside the threshold, and trigger a heartbeat which would result in an immediate text, email, or call alert (if you have configured alerts).

Aware State Heartbeat: 10

For most applications, a 10-minute aware state heartbeat is sufficient; this interval will allow you to receive more frequent updates while corrective action is being taken, and as the status returns to homeostasis.
Example: 60-minute Heartbeats for deli temperature monitoring
Jim is the manager of a supermarket deli. Among his many responsibilities is ensuring that his refrigerators stay below the FDA recommended 40° F. Any temperature above this is considered the food "danger zone," so Jim relies on Monnit's ALTA AA Temperature Sensor for temperature monitoring.

Jim's Heartbeat configuration:
Heartbeat Interval: 60
Assessments per Heartbeat: 12
Aware State Heartbeat: 10

Jim's ALTA AA Temperature sensor wakes up every 5 minutes to take an assessment of the temperature. If this assessment is above 40° F, a heartbeat is triggered which results in Jim being alerted immediately (because he has configured an alert). If the assessment is at or below 40° F, no action is taken, and the sensor returns to battery-saving mode.



A 5-minute response—the power of knowing



One day, Jim receives an alert from Monnit, notifying him that one of his units has hit 41° F. When Jim assesses the problem, he realizes an associate has left the walk-in cooler's door ajar. He closes the door and acknowledges that he's received the alert state notification. The temperature returns to normal, and when the next aware state heartbeat occurs, the temperature sensor returns to normal heartbeat Intervals. See graphic below

Because Jim knew within 5 minutes that there was a problem, he didn't lose any inventory or suffer any down time trying to recover. He was able to immediately return to his other priorities—assured once again that his refrigerated foods were being maintained at a safe temperature.

Whether you are responsible for ensuring cold cuts stay cold or production lines remain productive, our Utah-based consultants will help tailor Monnit sensor settings to meet your unique needs. Please contact us at 801-561-5555 or email us at info@monnit.com.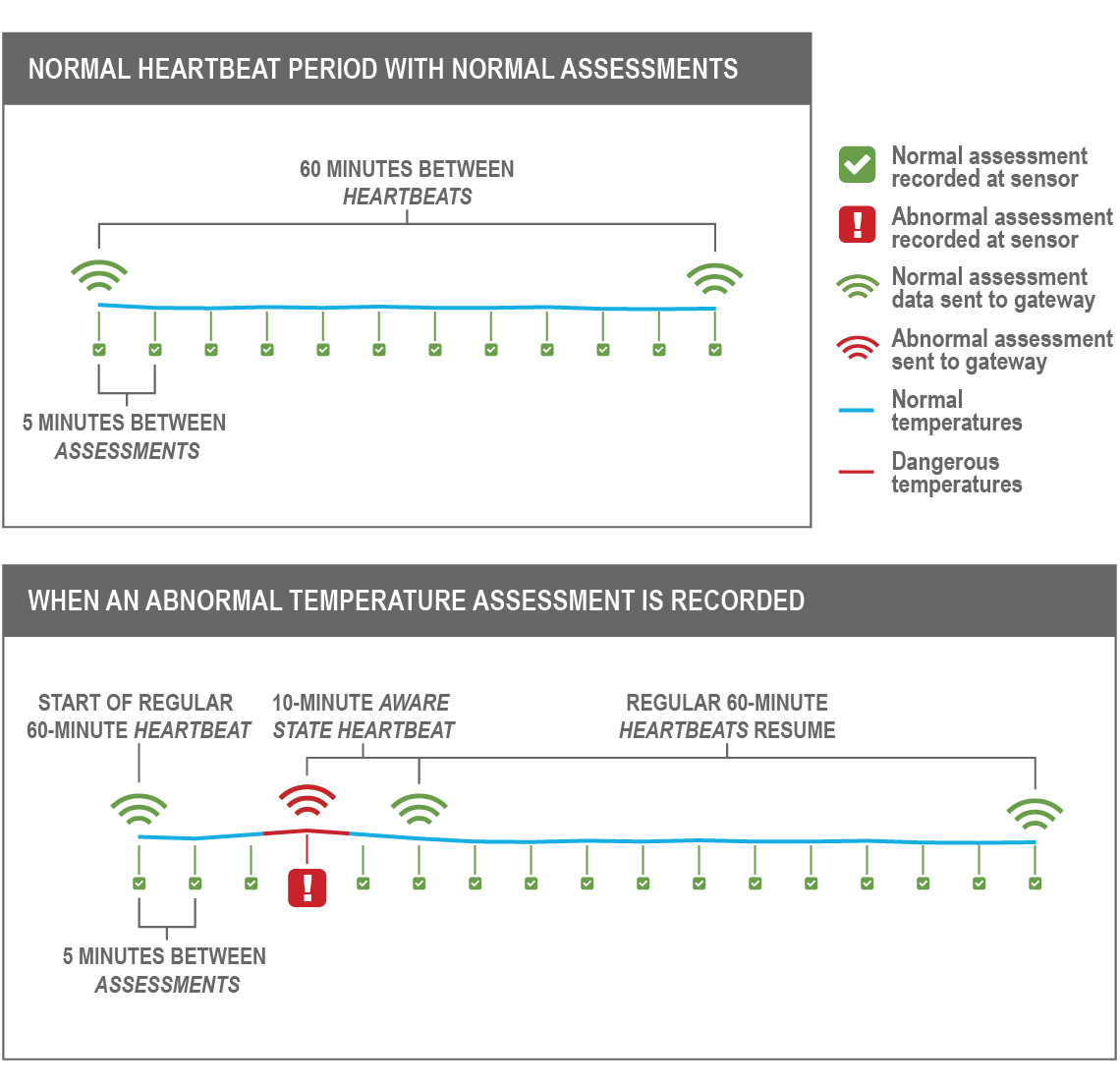 LET'S WORK TOGETHER

---
All trademarks are property of respective owners. Copyright © 2019 Monnit Corp. All rights reserved
Monnit Corporation | 801-561-5555 | monnit.com