Having trouble viewing this email? View it in your browser.

iMonnit Premiere -
Online Sensor Monitoring

The iMonnit system allows for complete configuration and customization at a sensor, local network, or account wide level. While basic online monitoring is provided for all Monnit wireless sensor users, iMonnit Premiere allows for advanced configuration and management of your wireless sensors and networks.

iMonnit Premiere Features
• Unlimited user accounts for your sensor networks
• Sensor heartbeats (check-ins) down to 10 minutes
• Advanced sensor configuration options
• Unlimited SMS text and email sensor notifications
• Unlimited data storage
• Sensor Mapping Tools


In this issue

New iPhone® and iPad® App Available

The new app for monitoring Monnit Wireless Sensors on your iPhone or iPad is now available. The iMonnit phone app provides the ability to view the status of your wireless sensors on your phone without the need for a browser. The application also allows you to turn off / on notifications for a sensor network, directly from your phone.

Look for the iMonnit Mobile App
in the App StoreSM Today!

« Visit the iMonnit Mobile App Page on iTunes

Android App Coming Soon!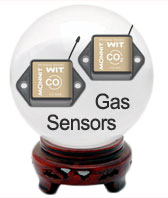 Let's take a look in our crystal ball to see what the future holds at Monnit?
Monnit's development team is hard at work developing new wireless sensors for detecting various types of gases. We have gotten a lot of requests to develop carbon monoxide, carbon dioxide and various other types of gas detecting sensors. Keep your eye on our website to find out when these new sensors will be available. If you would like to be notified when these new sensors are available or request a sensor for development, please email us at sales@monnit.com.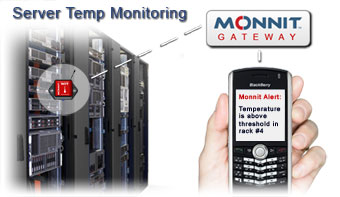 IT and Computer Server Temperature Monitoring
Server rooms and data centers are full of expensive computers and networking equipment that are designed to operate within a given temperature range. Monnit wireless sensors provide a low-cost, highly reliable way to monitor these temperature critical environments.
Using Monnit Wireless Temperature Sensors allows you to monitor the temperature inside of your server rooms and server racks reliably and cost effectively. With Monnit wireless sensors you can be notified immediately if a cooling unit begins to fail or if a server is beginning to operate outside of its optimal temperature range. The system also tracks and stores your sensor data providing a detailed report as well as spreadsheet export functionality. Ensure the proper temperatures are maintained in your server rooms by using Monnit wireless sensors. « Learn More
Stay online, with Monnit wireless sensors.

by The WiSe Guys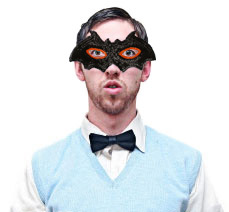 Enable or Disable Email or SMS Text Alerts from the iMonnit System.
Did you know that you can enable or disable email and text alerts for wireless sensors on your network. iMonnit has a global feature that allows you to stop email and text message notifications from being sent from the iMonnit system. To turn this feature on and off, open your favorite browser and login to your iMonnit account at www.imonnit.com.

1. Once logged in, from the top pull-down menu, find
and select "My Account"
2. On the left hand side, find "Sensor Networks" and
select the edit pencil next to the network for
which you would like to the notifications turned off
3. The second feature down is titled "Send notifications for this Network"
4. If notifications are being sent, deselect the check box. If notifications are NOT being sent, select the
check box.
5. Click "Save"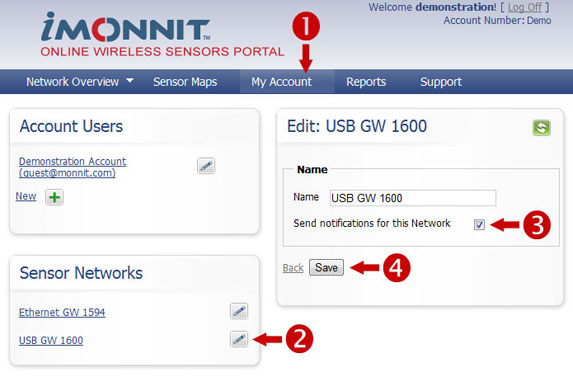 « Read Other Tech Tips from the WiSe Guys

All trademarks are property of their respective owners. © 2011 Monnit Corp. All Rights Reserved.
Monnit Corporation / ph 801-561-5555 / www.monnit.com