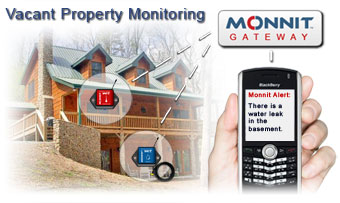 Using Wireless Sensors to Monitor Vacant Properties
Whether you are a real estate agent, or vacation home owner it is important to monitor your property or properties while you are away. Problems arising from trespassing and damage can be costly.  Monnit provides low-cost sensors that can detect open and closed doors, motion, light, and temperature.  Get real-time notifications about your properties.
Using Monnit wireless sensors provides peace of mind when it comes to knowing if any conditions come up at your vacant properties. We recommend using Monnit's affordable wireless open/closed sensors to monitor doors and windows for un-authorized access. We also recommend using Monnit's wireless temperature sensors and Monnit's wireless water sensors to monitor for potential temperature and water damage.
Get Peace of Mind with Monnit Wireless Sensors!