Having trouble viewing this email? View it in your browser.

Monnit Wireless Industrial
Temperature Sensors

Monnit's industrial wireless temperature sensors are perfect for monitoring temperatures in areas that are open to the environment. Enclosed in NEMA certified housing, these sensors are completely dust, water and weather proof. All Monnit wireless sensors come with FREE online sensor monitoring through the iMonnit Online Monitoring System which provides access to all of your sensor data and can alert you via SMS text or email if a user defined temperature is met or exceeded.

Monnit Wireless Industrial Temperature Sensor Features
• IP65 NEMA 4X, CE rated, sealed, weatherproof enclosure.
• Accurate to +/- 1°C (1.8°F)
• Thermistor temperature range: -40°C to +125°C
• Also available in high temp and low temp RTD versions
• 900, 868 and 433MHz operating frequencies
• 250 - 300 ft. non-line-of-sight range

Learn More About Monnit Wireless Industrial Temperature Sensors »

In this issue

New Wireless Pulse Counters

Monnit is proud to bring you a new wireless sensor. The new wireless pulse counter is an electronic counter that counts how many times a pulse is detected on the input wires when there is contact between the two wired end points. It can easily be integrated into existing mechanical switches or contact plates. This sensor is offered with two setup options for either single input or multi input (4 inputs).

The sensor can be set to send an alert through the iMonnit Online Sensor Monitoring and Notification System when a given number of pulses have been reached within a set time frame. Alerts from the iMonnit system are sent as they happen (in real time) via SMS text or email.

The new wireless sensor is available in commercial and industrial versions. Order now through the Monnit Online Store.

Click Here to Learn More About Monnit Commercial Pulse Counters »
Click Here to Learn More About Monnit Industrial Pulse Counters »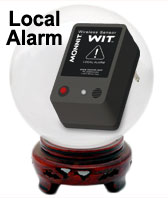 Let's take a look in our crystal ball to see what the future holds at Monnit?
Monnit's development team is hard at work developing a new local alarm for wireless sensor networks. The local alarm will provide a visual and audible alert when a wireless sensor on your network is in an alerting state. The new device can be added to the existing SMS text and Email alerting options, to ensure that you are notified promptly when there is an issue that needs your attention. This new addition to the Monnit product lineup should be available in the near future. If you would like to learn more about this product or be notified when it becomes available, please email us at sales@monnit.com.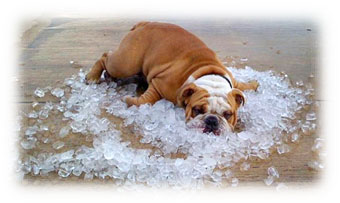 Using Wireless Temperature Sensors to Protect Pets From Heat Exhaustion
While we may enjoy the heat of summer, our four legged family members might not. Dogs do not handle heat as well as humans, so we need to be aware of just how hot it may be in our pet's environment. Dogs left chained out in a yard, or left in garages or outdoor kennels are prime candidates for heat exhaustion.
Since surviving heatstroke depends on the duration and degree of temperature conditions around your pet, we recommend using Monnit's affordable wireless temperature sensors to track and monitor the temperatures of your kennels, garages or even on your dog's collar or harness. We also recommend using Monnit's wireless water sensors to be alerted when your pet's water bowl is empty. Ensure your pets comfort by monitoring the conditions around them with immediate alerting.
The Best Cure for Pet Heat Exhaustion is PREVENTION!

by The WiSe Guys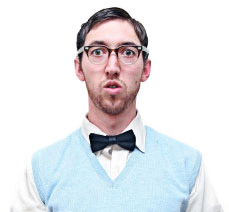 Setting up your iMonnit account.
When you first begin using Monnit wireless sensors, you will need to set up an account through the iMonnit online wireless sensor monitoring system in order to assign your gateway and wireless sensors to your network. This process needs to be completed for both iMonnit online monitoring as well as Monnit Express local PC monitoring. The following Tech Tip will guide you through the process of setting up your Monnit account.

To begin, you will need to open any web browser and navigate to www.imonnit.com. From the main page you will see a "Create New Account" button towards the bottom of the screen. Click this button to begin creating your Monnit account.





On the next page you will need to enter information for your account. This will include company name, time zone and address.




After you have entered your account information you will need to enter contact information for the primary user of the account. If you are using the basic iMonnit monitoring service, this is where the system will send all sensor alerts and notifications for your account. If you are using iMonnit Premiere you will be able to add additional users once the account has been created.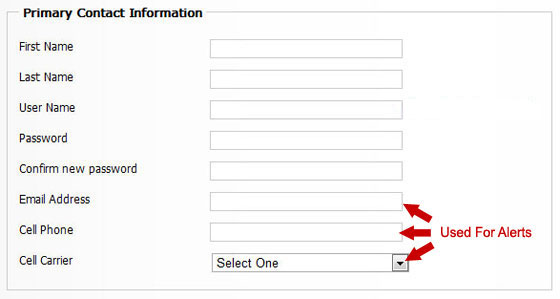 The last step to setting up your Monnit account is to create a primary wireless sensor network. To create your primary wireless sensor network, enter a name for the network and then enter the information found on the bottom of your wireless Ethernet, Cellular or USB Gateway.

Note: Once your account has been created, you can add additional wireless sensor networks if you have additional wireless gateways.





When all information has been entered, click the "Create Account" button to complete the process. Once created, you will be able to log into the system to add wireless sensors and additional gateways as well as configure your system for alerts and notifications.
For more information on using Monnit wireless sensors, visit the support section of our website.

All trademarks are property of their respective owners. © 2012 Monnit Corp. All Rights Reserved.
Monnit Corporation / ph 801-561-5555 / www.monnit.com