Having trouble viewing this email? View it in your browser.

MonnitLink™
Cellular Gateway

Don't have an existing network connection where you need it most? The MonnitLink™ Cellular Gateway allows your Monnit Wireless Sensors to communicate with the iMonnit™ Online Wireless Sensor Monitoring and Notification System via cellular transmission. This is the perfect solution for remote locations, or where an existing internet connection is not an option.

MonnitLink Cellular Gateway Features
• Quad-band GPRS/GSM
• Self-provisioning
• Standard UART interface
• Software based location services
• Remote software upgrade capability
• Watchdog function
• Audible local alarm
• Push/pull communication methods
• Built in TCP/IP stack
• AC power supply
• Battery back-up
• Low-cost, no-contract cellular service



In this issue

New Analog Voltage Sensors

Monnit introduces two new sensors to our line of low cost wireless sensors. The 120 VAC Voltage Detector notifies of the presence or absence of electricity. It is intended for use on power outlets or power supplies up to 120 VAC. The 500 VAC/VDC Voltage Measurement Sensor is an analog measuring device that reports the measured voltage on user specified intervals.

« 120 V - Voltage Detect Sensor
« 500 V - Voltage Measurement Sensor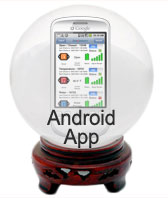 What does the future hold at Monnit?
Monnit's development team is always hard at work developing new wireless sensors as well as advancements in our wireless sensor monitoring software. With the recent release of our Monnit iPhone and iPad application, we have gotten a lot of requests to develop the application for the Android platform. This new app allows you to view the status of your wireless sensors on your phone without the need for a web browser. Keep your eye on our website to find out when the new Android app will be available. If you would like to be notified when the app is available, please email us at sales@monnit.com.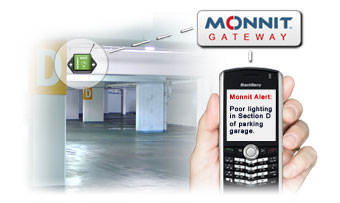 Parking Garage
Light Monitoring
Managing a parking garage requires that the lighting is adequate to maintain a safe environment for your patrons. How do you know if you have poorly lit areas within your structure?
Using Monnit Wireless Light Sensors can ensure that your facility parking garage is maintained as a safe environment. Monnit wireless sensors can measure the amount of light in a set area and alert you if the lighting conditions are poor, signaling that you may need to change lightbulbs or fix lighting. The system also tracks and stores your sensor data providing a detailed report as well as spreadsheet export functionality. Ensure that your parking garage is kept safe by using Monnit wireless sensors. « Learn More
Ensure safety, with Monnit wireless sensors.

by The WiSe Guys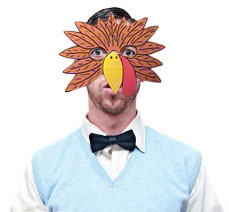 Calibrate Wireless Temperature Sensors
Through the iMonnit System.
Did you know that you can calibrate a wireless temperature sensor to make it more accurate for your application? The Monnit wireless temperature sensor is accurate to +/- 1°C (1.8°F) and calibration to the sensor's working environment provides even greater accuracy. To calibrate your sensors, open your favorite browser and login to your iMonnit account at www.imonnit.com.

1. Once logged into the system, go to the "Sensor
List" panel and click on the name of the temperature
sensor you want to calibrate.
2. From the sensor information window, click on the
Calibrate tab.
3. Make note of the last reading the sensor returned.
4. Enter the actual temperature that the sensor should
have returned.
5. Click the "Calibrate" button.

It will take the sensor 2 heartbeats to fully calibrate. Do not attempt any further calibrations until at least 2 heartbeats have elapsed. The calibration function is a linear calibration so it is recommended that you calibrate the sensor in the environment that it will be measuring. (It is not advised to calibrate a temperature sensor to room temperature and then place the sensor in a cooler or freezer.)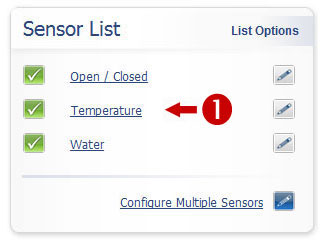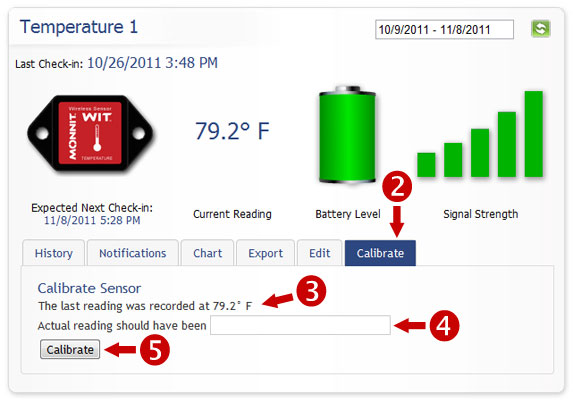 « Read Other Tech Tips from the WiSe Guys

All trademarks are property of their respective owners. © 2011 Monnit Corp. All Rights Reserved.
Monnit Corporation / ph 801-561-5555 / www.monnit.com