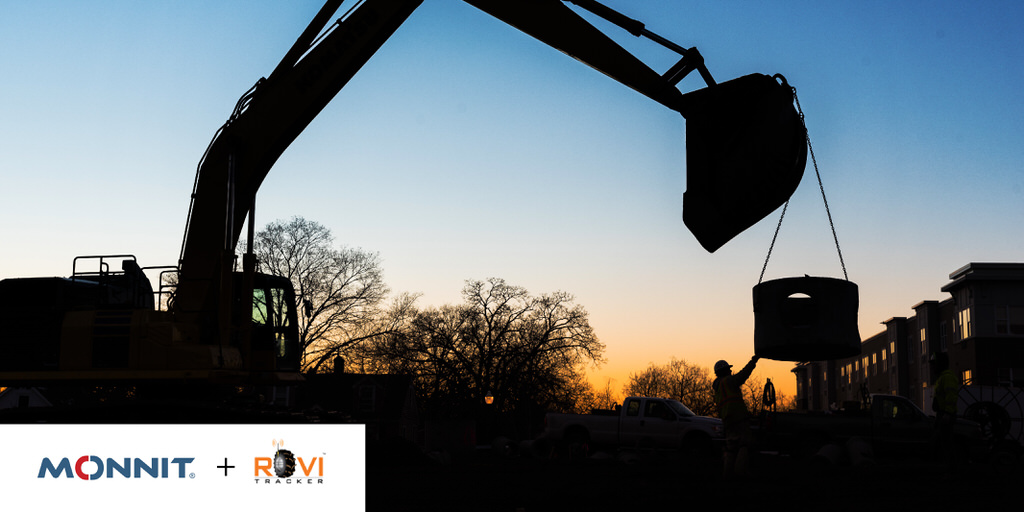 RoviTracker Launches New Online Monitoring Platform Integrating Monnit Sensors
SALT LAKE CITY – November 20, 2018 – RoviTracker (rovitracker.com), a leading Asset Management Software provider, announced today a new online monitoring platform that integrates Monnit sensors to provide more data to their users.
"Customers can access readings from all their sensors and see video from each of their cameras in one interface," said Alain Eav, Founder and CEO of RoviTracker. "To ensure utmost usability, the RoviTracker team has allowed several large organizations to test the interface during development. The resulting platform is easy to use and allows customers to upload a floor plan before dragging and dropping sensors and cameras into position. When a situation arises, or maintenance is required, users know exactly where to deploy."
Project managers face the challenge of collecting data from multiple sources and giving access to key team members in a way that facilitates swift action. The real value of RoviTracker's innovative platform is the single-hub approach to presenting sensor readings and video surveillance.
"When it comes to asset management, the main concerns are where the asset is, if it is in motion and whether it is powered on," said Brad Walters, Founder and CEO of Monnit. "Using Monnit sensors to provide this data in RoviTracker's new platform will dramatically improve asset protection. It also allows for predictive maintenance which increases equipment longevity."
About RoviTracker
RoviTracker is a telematics company specializing in the equipment, agriculture, and trucking industries. Its technologies operate in the IoT (Internet of Things) space, collecting data from heavy equipment such as GPS location, engine run times, battery voltage, PSI, fluid levels, temperature, solar chargers, video, motion, and more. That data then becomes accessible in real-time through transparency platforms and report generators that provide key insights into utilization at job sites, fuel transparency, equipment misuse, and other crucial efficiencies and discrepancies.
About Monnit Corporation
Monnit is a leader in the design and manufacturing of self-installed, low-cost wireless sensor solutions for commercial and industrial markets. Enterprise and SMB customers use Monnit sensors to remotely monitor 60+ variables (temperature, motion, humidity, vibration, etc.) and receive alerts based on user-defined conditions. Products are fully tested for use anywhere in the world; they are FCC, CE, and IC compliant. See Monnit's affordable and easy-to-use business monitoring solutions at monnit.com.
Press Contact:
Kamon Walker
(801) 561-5555
press@monnit.com