Having trouble viewing this email? View it in your browser.

ALTA International Products

We are excited to announce the global availability of our ALTA enterprise IoT solution. In addition to current FCC and IC certifications for ALTA 900 MHz products (for use in the US and Canada), ALTA has received CE / ETSI (European) approval for both 868 MHz and 433 MHz versions, making them suitable for global use. ALTA products have been proven to comply with the essential performance, safety, and environmental requirements set by law around the world.

ALTA, industry leading Internet of Things (IoT) remote monitoring solutions were specifically designed to meet higher-demanding enterprise requirements. ALTA wireless sensors are able to communicate readings over eight times the distance of standard sensor platforms while offering significantly longer battery life and introduce Monnit's new Encrypt-RF™ bank level security, making them ideal for an infinitely wide range of sensing and control applications.



In this issue
ALTA - Leading Enterprise Grade "Internet of Things" Solutions
ALTA Product Features:
Global certifications.
1,000+ ft. non-line-of-sight through 12-14 walls.
10+ years powered by 2 AA batteries.
Integrated bank level security (256-bit exchange and AES-128 CTR on all messages).
Onboard memory for up to 5,000 readings.
Over-the-air updates allow products to be updated remotely.





New Monnit Thermostat

Monnit is excited to introduce our new thermostat. The Monnit Thermostat is designed specifically for remote configuration. It features an integrated motion sensor to auto detect if an area or room is occupied and can be set to enter an energy saving state when not needed. The thermostat will allow you to set a maximum and minimum temperature range for both occupied and non-occupied states.

This is a perfect solution for remote buildings which are typically unoccupied. The system will auto adjust comfort levels when personnel arrive and automatically return to normal when they leave. It is also great for corporate buildings, schools and churches to prevent random adjustments by unauthorized people as there are no manual adjustment buttons on the device.

Monnit Thermostats will be available the end of January.

Learn More About The Monnit Thermostat »

"I love our new Monnit remote monitoring system. Our Cabin is located remotely in south eastern Idaho and cell service is marginal at best. However, the Monnit system works flawlessly, having never lost communication since it was installed a couple of months ago. Just last month the temperature dropped unexpectedly and we were able to fix the problem remotely before we had problems with frozen pipes! You guys have a great product that is easy to install and use! It truly provides piece of mind from hundreds of miles away."
– RJ Thueson, Loyal Fan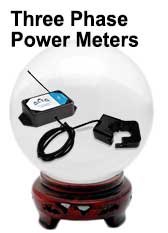 Let's take a look into our crystal ball to see what the future holds at Monnit
Monnit's development team is always hard at work developing new wireless sensing products and enhancing our existing products based on customer feedback. We are currently working on a new, three-phase power meter. The new power meter will be able to report voltage, current, and total accumulated power in the three phases. If you would like to learn more about the development efforts of our thermocouple sensor or be notified when it becomes available, please email us at sales@monnit.com.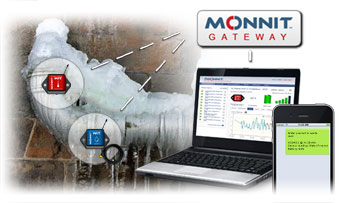 Using Temperature Sensors to Prevent Frozen Pipes and Water Sensors to Detect Plumbing Leaks.
As we have entered the winter season here in the United States, we receive many calls requesting our wireless temperature and water sensors for use in both commercial and residential properties to help minimize the potential for damage due to frozen water lines.

When water freezes it expands putting pressure on pipes, valves, tubing, and hoses. The result is often costly and very time consuming to fix. In a matter of minutes, a one-eighth inch crack can release 250 gallons of water and disrupt your life in ways you never imagined. It is always smart to insulate pipes that are exposed and where possible, turn off water lines and drain pipes that are not in use. However, these precautions are not always feasible and do not always work.

So, how do you ensure that your pipes don't reach freezing temperature and know if there has been a break? We recommend using Monnit's affordable wireless temperature sensors to monitor the temperatures around your water pipes and wireless water detection sensors to know immediately if there is a broken pipe leaking. There are no wires to worry about, the setup process is simple and quick, and the you can monitor everything from any Internet enabled computer, tablet or smart phone.

Quick Stats:

Enjoy the winter months without worrying about the potential damage of broken water pipes.
Learn More About Wireless Sensor Solutions for Monitoring Frozen Pipes »



by The WiSe Guys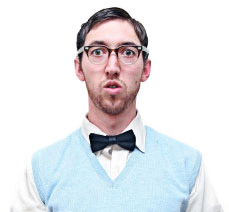 Using Monnit Wireless Sensors to Remotely Monitor Vacant Properties
Whether you need to monitor a vacant commercial property or a vacant home, the winter months seem to add another level of frustration. Cold weather can cause several issues within buildings or homes. As temperatures drop, heating and boiler systems need to maintain proper temperatures to protect against damage. Monnit provides an easy to use remote monitoring solution to track heating and cooling systems for efficiency and preventive maintenance.

We recommend the following products for monitoring a vacant property during the winter months:

Wireless Gateway
Wireless Temperature Sensors (with Probe)
Wireless Motion Detection Sensors
Wireless Open/Closed Sensors

Monitoring Temperatures

Start by installing a Monnit wireless gateway. The gateway can be located anywhere in the building where it has access to power and an Internet connection (for Ethernet gateways) or a decent cellular signal (for Cellular gateways).

We recommend using Monnit wireless temperature sensors near any heating system thermostats, then adding as other sensors in areas of the building that are prone to temperature sensitive issues.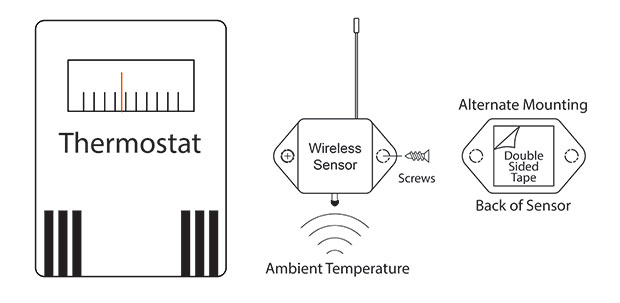 We also recommend using wireless temperature sensors (with probe) to monitor any plumbing that is susceptible to freezing. When connecting a temperature probe to plumbing, we recommend using a zip tie to securely fasten the probe tight against the bare metal pipe. After securing the temperature probe use thermal tape to completely wrap the probe to the pipe to provide a thermal barrier allowing the sensor to get a more accurate reading of the pipe temperatures.





Monitoring Access to the Building

Monnit wireless open/closed sensors and wireless motion detection sensors can be used to monitor access to the building. Open/closed sensors are mounted next to the door or window with the magnet mounted to the door or window adjacent to the sensor with 1 inch or less gap. When the door or window is opened, the sensor detects the magnet moving away and sends an immediate alert. Motion detection sensors use passive infrared technology to detect human movement. They can be mounted to any surface and have a viewing angle of 50° each direction from center and detect movement within 16 feet of the sensor.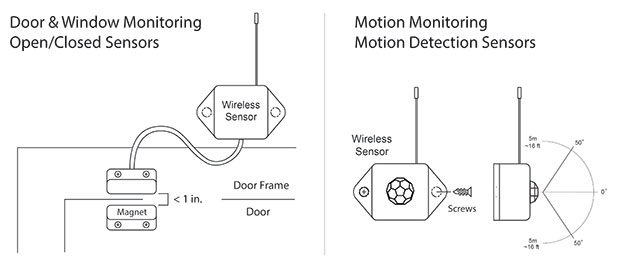 For more information on using Monnit wireless sensors, visit the support section of our website.

All trademarks are property of Monnit. © 2010-2018 Monnit Corp. All Rights Reserved.
Monnit Corporation / Phone: 801-561-5555 / www.monnit.com