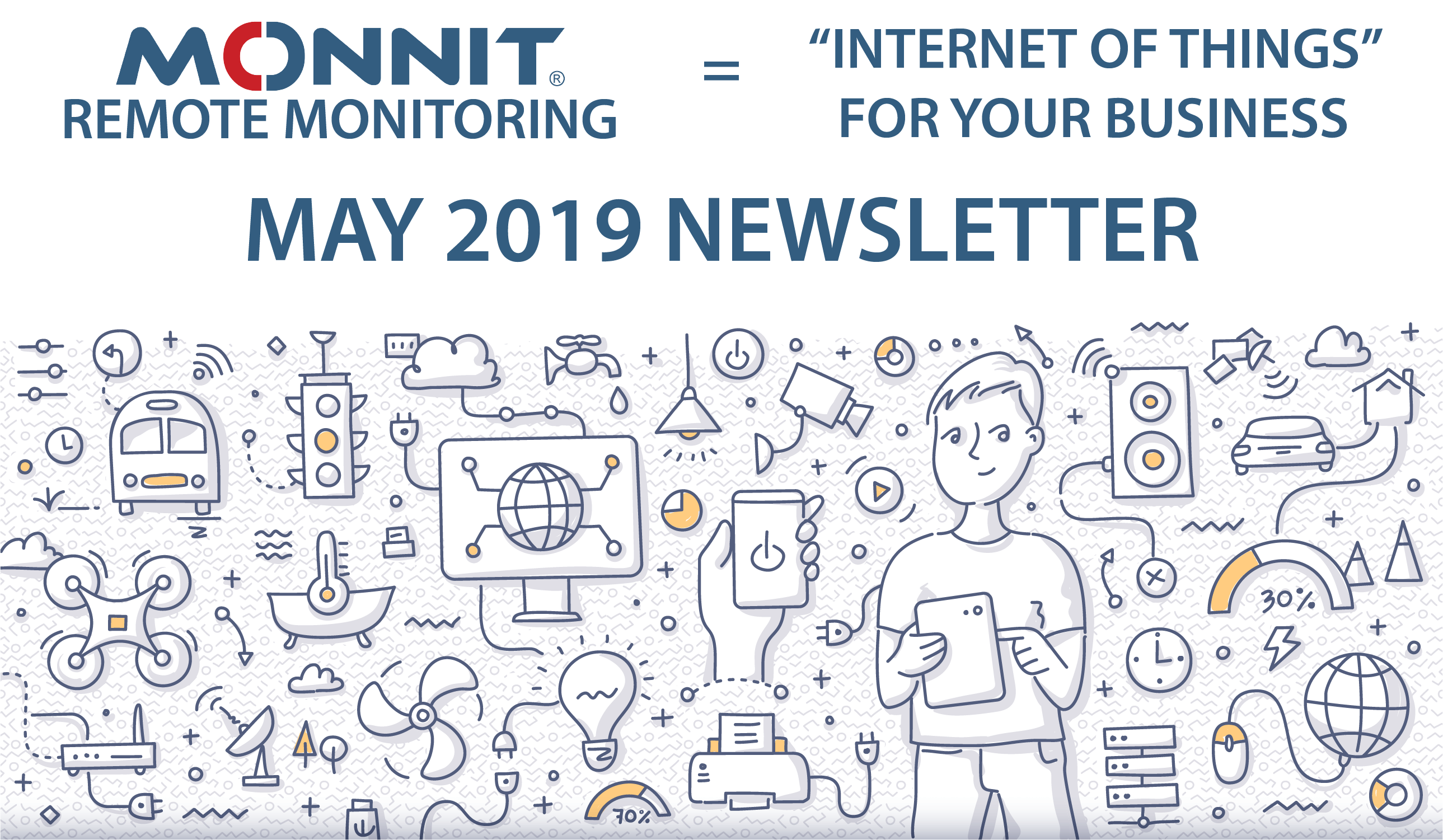 FEATURED




ALTA Humidity Sensors

Accuracy is up. So is peace of mind.




Are you a facility manager worried about mold or mildew? Or maybe you're in agriculture and rely on consistent humidity for growing. Whatever you do, an ALTA Wireless Humidity Sensor can help you keep tabs to ensure your preferred humidity level.

Thanks to a recent upgrade employing new humidity-sensing technology, Monnit's sensors are now more accurate than ever with scientific-grade calculations:

Humidity within 2% (0-100% RH)
Temperature within 0.5°C (0-100°C)
Dew point calculation




ALTA Humidity Sensors are ideal for many monitoring applications:

Agricultural environments
Industrial spaces
Museums
Saunas
Humidors
Residences
Weather-related




They can also be used as vital tools in any effort to prevent:




Learn More About ALTA Wireless Humidity Sensors »





---

Monnit Temperature Sensors
Top Industry with
25-Month NIST Certification




Eclipsing its former certification by a full year, Monnit's wireless temperature sensors are now available with an industry-leading 25-month certification from the National Institute of Standards and Technology (NIST), an agency within the U.S. Commerce Department.

Several years in the making, this advancement is a tremendous asset for firms relying on Monnit's wireless sensors as part of their temperature tracking, quality, and regulatory compliance initiatives. This new certification also underscores Monnit's continuous commitment to offering the industry's easiest-to-use (and most dependable) remote monitoring platform.





"Monnit provides set-it-and-forget-it solutions; now that the certification period is doubled, companies have more time to focus on business with fewer interruptions," said Brad Walters, Monnit CEO.




Each sensor is sent to a licensed metrology lab where it receives a Traceable Calibration Certification that verifies the sensor's compliance with ISO 17025 and ISO 9000 standards. The Traceable Certificate indicates that the sensor is traceable to standards outlined by the NIST (click here for a list of included information). When the certification has expired, customers may submit their sensors to Monnit for re-certification.




For superior flexibility, Monnit's NIST-certified Wireless Temperature Sensors are available in Coin Cell Powered, AA Battery Powered, and Industrial models. Each lab-certified variant provides:


A NIST certificate
Accuracy to +/- 1°C (1.8°F)
Optional 3, 10, 25, 50 and 100-foot external probes
A probe temperature range of -40°C to +125°C (-40° to 257°F)
1,200+ foot wireless range reaches through 12+ walls
Free basic iMonnit® online sensor monitoring that includes text and email alerts




Currently, NIST-certified temperature sensors are in stock and can be purchased directly from monnit.com. Based on demand, certified-product orders may take 2–3 weeks to ship.




Call 801-561-5555 or email info@monnit.com to learn more about integrating NIST-certified sensors into automating your temperature compliance processes.



In this issue
UPCOMING EVENTS
Presenting: The Utah Economic Summit





There's no doubt: Utah, home of the Silicon Slopes, is the crossroads of tech and talent.

This is why Salt Lake City-based Monnit is a proud sponsor of the May 17th summit. Utah's brightest will address topics impacting businesses including gender parity, protecting intellectual property abroad, and clean air.

Hosted at Salt Lake City's esteemed Grand America Hotel, the summit will also feature distinguished speakers, including Carly Fiorina (Carly Fiorina Enterprises) and Kathy J. Warden (CEO and President, Northrop Grumman Corporation). Breakout sessions will help entrepreneurs tackle challenges posed by the tightest labor market in decades.

And great news: A handful of seats are still available. Doing business in the Intermountain West? Be there—we will be.



---
The National Restaurant Association Show: A Debut, 100 Years in the Making…





…sort of. Monnit is marking the National Restaurant Association's centennial by exhibiting for the first time, May 18–21 in Chicago.

At booth 11529 (Lakeside Center) of McCormick Place, Monnit is showcasing remote monitoring that helps restaurants, retailers, and food producers feed the world safely and profitably. Count on Monnit to reliably monitor door status, walk-in temps, and other variables impacting business (and reputation).

Swing by—let's talk fresher food and plumper profits. We'll see you there, near the BAR Pavilion.




RECENT NEWS
MAY WEB SPECIAL
WHAT'S NEW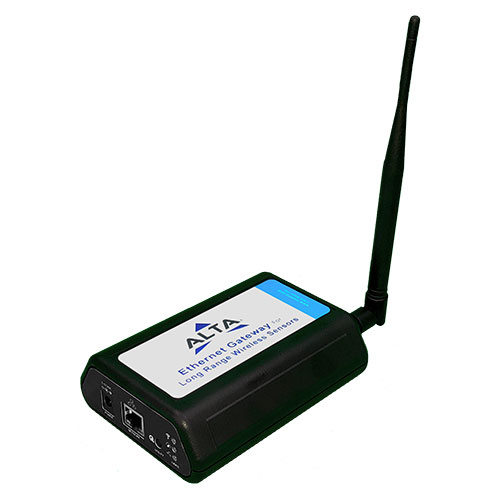 Your New Networker: Monnit's Ethernet Gateway 4

Bundling advanced data capabilities into a compact footprint, Monnit's all-new ALTA® Ethernet Gateway 4 (EGW4) hits the market with enhancements that simplify integration and usability.

The Shape of Success

Sharing a form factor with other trusted ALTA gateways, the EGW4 measures just 5.004'' x 3.8'' x 1.51''. A PC is not required for use, and a Power-Over-Ethernet option will become available for additional flexibility.

EGW4 Features 4 You
More data formats—with a revised SNMP interface, the EGW4 has additional object identifiers (OIDs) to now present data in HEX and readable string formats, as well as integers.
Smooth integration—EGW4's internet management information base (MIB) enables industry tools to automatically discover EGW4 and understand its features.
Relevant data—EGW4's enhanced SNMP Walk only shows data for valid OIDs, such as sensor data that exists in the system.
Enhanced networking—updated Modbus TCP and SNMP to support all new sensor profiles (70+ and counting).
ALTA: Rising Above All
Building upon prior Ethernet gateway models, the EGW4 features ALTA's industry-leading capabilities including a wireless range of 1,200+ feet through 12+ walls, bank-level security with Encrypt-RF® Security, and a 15,000-sensor-message memory.
Talk to us about how the EGW4 can benefit you—email us at sales@monnit.com or give our team a call at 801-561-5555.
WHAT PEOPLE ARE SAYING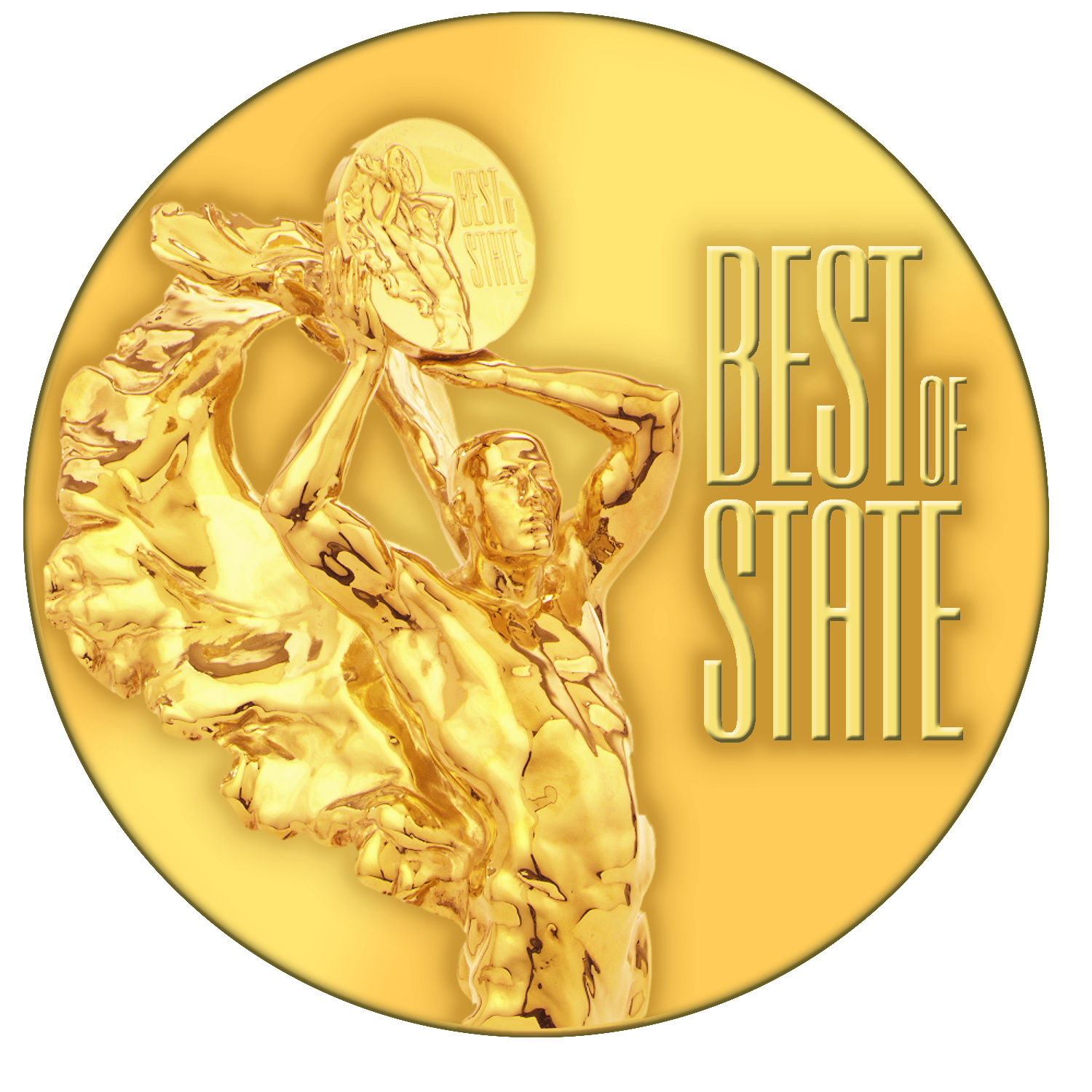 Monnit: 2019 Best of State Award Winner
"The Best of State Awards were created to recognize outstanding individuals, organizations and businesses in Utah. By recognizing excellence in our community and sharing examples of success and triumph in so many worthy endeavors, we hope all will be inspired to reach a little higher, to try a little harder, and to work a little smarter for our dreams and goals." — Mark Layton, CEO | Best of State
Monnit's wireless sensors and gateways have earned the 2019 Best in State (Utah) award for Production & Manufacturing Hardware. Monnit received the recognition for, "Excelling and Surpassing All Else®."
Utah is the home of the Silicon Slopes, a global tech hub. This proximity to innovation has given the Best of State judges an exceptional eye for superior technology. Judges evaluated Monnit on achievement in the field, elevating the quality of life in Utah, and innovation or creativity in approach.

Explore Monnit's award-winning products here.
LOOKING TO THE FUTURE
Take Some Heat: Upcoming Handheld Temperature Probe

A handheld wireless temperature probe is on the horizon. Created as a response to customer requests, this food grade device will broaden Monnit's trusted line of temperature sensors.

A boon to regulatory compliance and quality assurance, the handheld probe will automatically transmit data to iMonnit software for tracking and analytics, saving time and eliminating human error during record-keeping. Those overseeing temperature-sensitive items will appreciate accessing temperature data online or via mobile app. This broad group includes restaurant owners, fast-food franchisees, C-store operators, and lab managers.

Track the handheld probe's development and be the first to know about its launch: info@monnit.com.
APPLICATION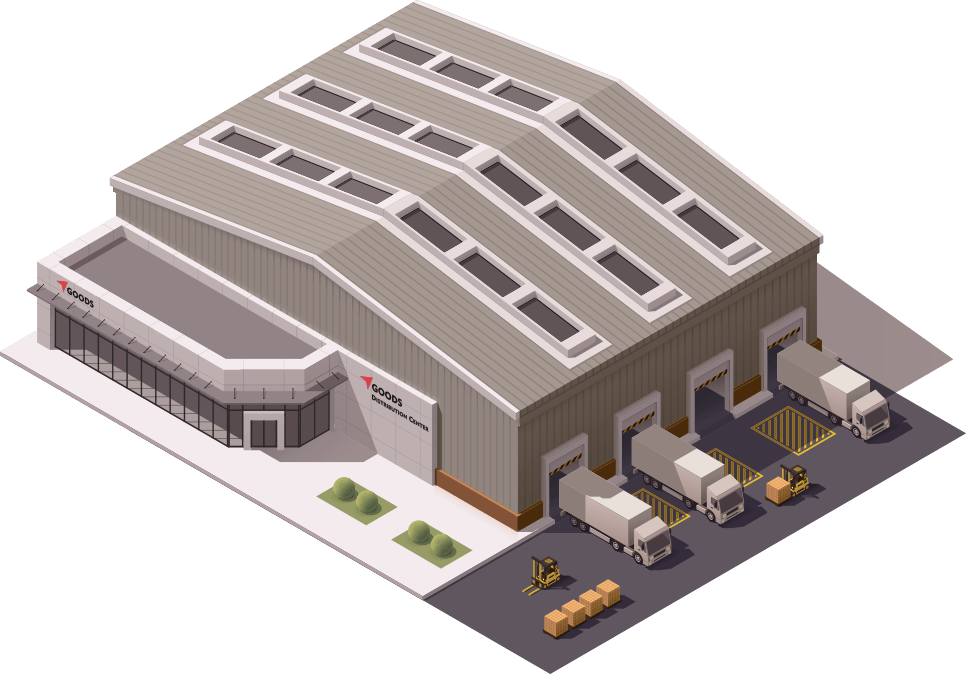 Monitoring Warehouse
Operations & Conditions
Get more eyes around the warehouse—protect your employees & your product.
Worried about employee safety or unnecessary inefficiencies? What about reducing inventory loss to bolster your bottom line? This is when having eyes everywhere can come in handy.

Damaged inventory and employee safety issues occur everywhere—from small business storage areas to million-square-foot warehouses. Monnit Wireless Sensors can help you identify issues in these facilities as part of the process to decrease or eliminate problems altogether.
Running a warehouse takes a lot of time and energy. Warehouse management is often faced with various challenges that many companies fail to confront fully. Having to locate thousands of products and ship to your customers within a timely manner is no small task. And this task becomes difficult for any team to handle when you add to it the challenges of preventing damage to stored inventory, preventing damage to the building infrastructure, and monitoring the performance and safety of the team and the facility. In the past, these obstacles were difficult to manage, but thanks to Monnit, you have more help.

Monnit enables warehouse managers to monitor and track various conditions related to their facility, equipment, and inventory. For a long time, available solutions were very limited, expensive and difficult to use. Monnit's affordable remote monitoring system makes it easy for owners and managers to keep track of their business from anywhere online or via mobile app and receive alerts the moment there is an issue via text, voice, email, or through an on-site alert system.
All Monnit Wireless Sensors come with free basic online monitoring, allowing you to view sensor information anytime from anywhere. Receive instant notifications via text, email, or call if a user-defined condition is met or exceeded.
Get in touch with our team today and discover how you can protect your employees and streamline your warehouse operations: 801-561-5555 | info@monnit.com.
FREE WEEKLY WEBINARS
TECH TIP
Current Meter Overview & Tips on Getting Started
Overview of current meter options
In April's Tech Tip, we looked at Monnit's line of voltage meters. This month, we're highlighting options for monitoring current.

Monnit offers three ALTA AC Current Meter models: low-current (20 Amp), medium-current (150 Amp), and high-current (500-Amp). The devices measure the root mean squared (RMS) of an alternating current (AC)—AC is the type of electrical power supplied to businesses and residences through wall sockets.

Every AC current meter comes with a clip that goes around the hot wire of a two-wire AC system and measures current using a current transformer (CT). RMS current readings are then transmitted to iMonnit, where the data can be evaluated.


---
Find out more about meter models and available configurations:
Contact us to discuss your implementation of our ALTA AC Current Meters and speak with one of our consultants. We can help you pick the right sensors for your specific application: Call us @ 801-561-5555, or email us at info@monnit.com.
---
Tips on getting started using AC current meters on iMonnit
Registering your device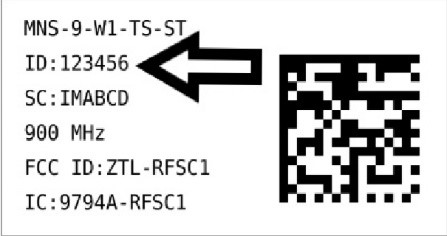 iMonnit's new look makes registering your new devices easier than ever. Use the camera on your smartphone to scan the QR code on your sensor and gateway. If you do not have a camera on your phone, or the system is not accepting the QR code, you may enter the Device ID and Security Code manually.


---
Viewing device details





Meter readings and details can easily be viewed by navigating to your Current Meter in the Sensors page. The Details View will be the first page you see upon selecting the device. Selecting the History tab allows you to view the meter's data history as time-stamped data.



---
Adjust settings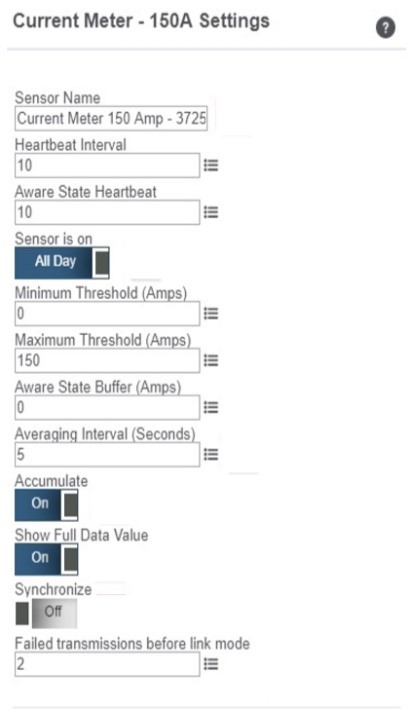 To edit the operational settings for a sensor, choose the Sensor option in the main navigation menu, then select the Settings tab to access the configuration page. The default heartbeat interval is 120 minutes. While the heartbeat interval can be decreased, one thing to keep in mind is the effect this will have on battery life. Finish by selecting the Save button. For a more comprehensive guide on how to use these devices, please see the corresponding User Guide:
Contact us to discuss your implementation of our ALTA AC Current Meters and speak with one of our consultants. We can help you pick the right sensors for your specific application—call us at 801-561-5555, or email us at info@monnit.com.
LET'S WORK TOGETHER

---
All trademarks are property of respective owners. Copyright © 2019 Monnit Corp. All rights reserved
Monnit Corporation | 801-561-5555 | monnit.com