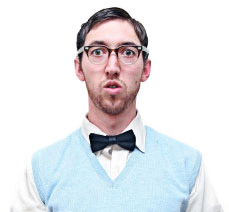 Setting Up and Using iMonnit Voice Call Alerts
Monnit provides sensor alerts by SMS text message, email and voice call. All three of these alert types are available in both free and Premiere iMonnit accounts. If you would like to add voice call notifications to your account, there are a few simple steps to get them working.

Purchasing Notification Credits
In order to use voice call alerts you will need to purchase "notification credits" for your account. Credits can be purchased directly from your iMonnit account by clicking on your "Account" link in the upper right corner of the screen, and selecting "Notification Credits". Alternately, credits can be purchased from the Monnit website under the software products section. If purchased from the Monnit website, you will receive a redemption code to enter into iMonnit to activate the purchased notification credits.



Setting Up Voice Call Notifications
Once you have credits added to your account, it's time to setup the phone number you're going to use. Click the "Account" link at the top right of the page again, then select "User List". This will return a list of all users on your account. For each user that wishes to receive voice calls from the system, you will need to activate the feature and add their phone number. Click on the user's name to open their settings then select the "Notification Details" tab (1). Enter the phone number to the "Voice Call Number" text box (2) and select your country. To use the voice call feature for notifications, check the box next to "Voice Call" (3).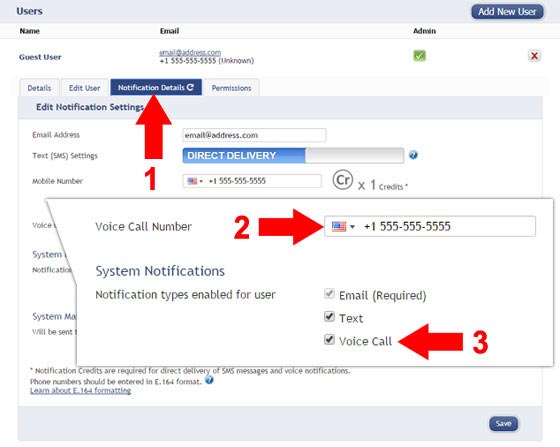 Set Alerts to Use Voice Calls
Now that the voice notifications are activated, it's time to apply them to notifications. Select the "Notifications" tab from the main menu. You can create a new notification or apply voice calls to existing notifications. To apply the "Voice Call" function to an alert, select the "People to Notify" tab for that notification. For any user's selected to receive the alert, you will now see a phone icon, click the phone to turn it on (green) or off (grey) for the selected notification and user.



For more information on using Monnit wireless sensors, visit the support section of our website.