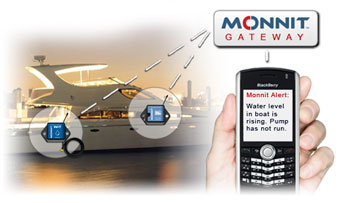 Remote Boat Monitoring

There are numerous things you want to know about your boat when you are not there. Boat bilge pump failure can be catastrophic when it comes to your boat or watercraft staying afloat. Maybe you want to go out on the boat this weekend, do you know if the battery is still holding a charge? Monnit wireless sensors can let you know the moment an issue arises.
Monnit provides a low-cost, reliable, wireless monitoring solution that allows you to track and receive alerts for the following types of applications:
All Monnit wireless sensors come with free basic online monitoring, allowing you to view sensor information anytime from anywhere. Receive instant notifications via email or SMS text if a set sensor condition is met or exceeded.
Protect Your Boat and Wallet with Monnit Wireless Sensors!
Learn More About Solutions for Boat Monitoring »