Having trouble viewing this email? View it in your browser.
Monnit Industrial Wireless Sensors

Monnit industrial wireless sensors use robust, weatherproof enclosures to ensure that the device can work in the most demanding environments. Whether needed for monitoring outdoor conditions or in dusty manufacturing processes, Monnit industrial sensors combine durability with industry leading power management making them an invaluable tool for outdoor or industrial applications.

Monnit Industrial Wireless Sensors:
• Robust and reliable performance
• IP65 NEMA 4X rated.
• Sealed, weatherproof enclosure
(protects from dust and water.
• External 3dBi RP SMA antenna
• 300-350 ft. non-line-of-sight range*
(1,000 ft. line-of-sight)
• Up to 5 year battery life.**
(Replaceable, single AA, 2500mAH, 3.6V battery)
• Operating temperature: -40° to 85°C (-40° to 185°F)


Learn More About Monnit Industrial Wireless Sensors »

* Actual range may vary depending on environment.
** Battery life is determined by sensor reporting frequency
and other variables.


In this issue



Monnit Cellular Gateways for Sprint Wireless

Don't have an existing network connection where you need it most? Monnit Cellular gateways connect your wireless sensors with the iMonnit online monitoring software via cellular networks. This is the perfect solution for remote locations, or where an existing internet connection is not an option.

Monnit has recently entered into a relationship with Sprint Wireless and can now activate and provide Cellular gateway service via the Sprint wireless network. Monnit cellular gateways for Sprint are available with 2 year and month-to-month service agreements that are activated and managed through Monnit. Monnit cellular gateways are also available as non-activated if you already have a Sprint wireless account and would like to activate them on your own plan.

Features of the new Monnit USB Pro Wireless Gateway:

• Activated on Sprint's Cellular Network
• Low-cost cellular service packages
• Reliable wireless operation and connectivity
• Supports up to 100 wireless sensors
• Remote software upgrade capability
• 50,000 sensor message memory in connectivity is disrupted
• Watchdog function and on-line heart-beat control
• Optional 24 hour rechargeable backup battery
• AC power supply

View the Monnit Cellular Gateway for Sprint »

If you are in the area or attending the show and would like to meet with us,
Click here to schedule a meeting with our team >>

"Monnit's wireless sensors have done an outstanding job helping us monitor the temperatures in our store coolers. With their help, we were able to identify and fix several issues we were having. The sensors were easy to install and setup, and Monnit's team has been absolutely amazing to work with!"
– Karen S., Store Manager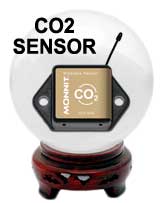 Let's take a look into our crystal ball to see what the future holds at Monnit
We are proud of the relationship we have developed with our customers and partners. These relationships allow us to continually improve our products and services based on our customer's needs. Due to a number of recent requests for a carbon dioxide sensor, the Monnit team has begun development. The new carbon dioxide (CO2) sensor would provide the ability to track and monitor CO2 levels for indoor air quality, greenhouses, landfills and various other applications. If you would like to learn more about the development efforts of our team on this new product or to be notified when it becomes available, please email us at sales@monnit.com.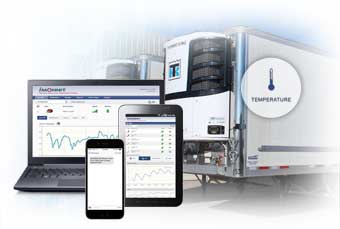 Refrigerated Trailer (Reefer) Temperature Monitoring

Maintaining an optimal temperature in refrigerated trailers is important for keeping food products fresh. If the temperature falls above or below the optimal range, costly spoilage can occur. Monnit has saved transportation companies and food distributors hundreds of thousands of dollars in spoilage when using our low-cost, wireless temperature sensors to monitor their refrigerated trailers.
Monnit enables food distributors to monitor and track temperatures in their refrigerated trailers, ensuring that proper temperatures are maintained at all times. Monnit's reliable and affordable remote monitoring solutions make it easy for owners and managers to keep track of their trailers from anywhere, at any time via computer, smartphone or tablet and receive alerts via text, voice, email, or through a local alert system the moment there is an issue.
Temperature Sensors
Receive alerts if trailer temperatures fall out of optimal range.
Open-Closed Sensors
Be alerted if a trailer door is opened or left open.
AC Current Meters
Monitor power usage of cooler systems and even predict failures.
Average Cost
$500-$800 for a gateway and 2-4 industrial grade sensors.
Typical Setup Time
Less than 15 minutes.
Battery Life
Up to 10 years.
Benefit
Knowing instantly about issues with your trailer refrigeration systems.
Protecting trailer cargo from spoilage and temperature related issues.
Peace of Mind!
All Monnit wireless sensors come with free basic online monitoring, allowing you to view sensor information anytime from anywhere. Receive instant notifications via SMS text, email or voice call if a user defined conditions are met or exceeded.
Protect Your Trailers and Their Cargo with Monnit Wireless Sensors!
Learn More About Solutions for Refrigerated Trailer Monitoring »



by The WiSe Guys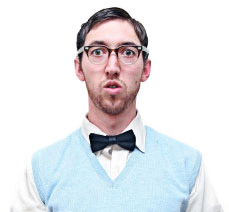 Using Monnit Wireless Sensors to Remotely Monitor Refrigerated Trailers
To get started, we suggest the following devices:

1 - Wireless Gateway
1 - Industrial Wireless Temperature Sensor for Each Trailer

Additional devices to consider:

1 - Industrial Wireless AC Current Meter (150 Amp)
1 - Industrial Wireless Open/Closed Sensor
This tech-tip is meant to give to give some suggestions for installing wireless sensors for applications involving refrigerated trailers. For product documentation and additional help visit www.monnit.com/support.
The Solution at a Glance

Monnit's wireless sensors and remote monitoring solutions can monitor and track temperatures in refrigerated trailers, ensuring that proper temperatures are maintained at all times. Monnit wireless sensors communicate via RF (radio frequency) and it is important to note that the metal construction of most trailers can interfere with radio signal. It is also important to note that the temperatures inside of refrigerated trailers can often be below the recommended operating temperature of the batteries used in Monnit wireless sensors. Due to these facts we recommend installing the wireless sensors on the outside of the trailer on the top or side (close to the top) of the trailer to ensure proper operation. This requires the industrial grade sensors, as they are in NEMA 4X rated enclosures which are weatherproof. If there are no obstructions and the devices are properly installed, the wireless solution should allow for a range of up to 1,000 feet between the sensors and the gateway antenna.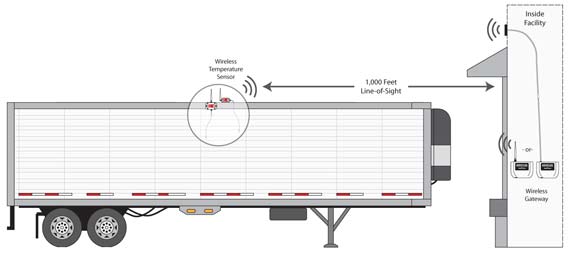 Wireless Temperature Sensor Installation

To install wireless temperature sensors, we recommend mounting the sensor to the roof or high on the side of the trailer to allow for best antenna positioning. To install through the trailer ceiling or wall, start by drilling a hole just larger than the size of the temperature probe and push the temperature probe through the hole. The sensor can then be fixed to the trailer using two sheet metal screws. When you have the sensor mounted outside and the probe ran to its desired location, use silicone caulking to seal the hole around the wire. For best wireless transmission, the antenna should be vertically oriented and visible above the roof line of the trailer.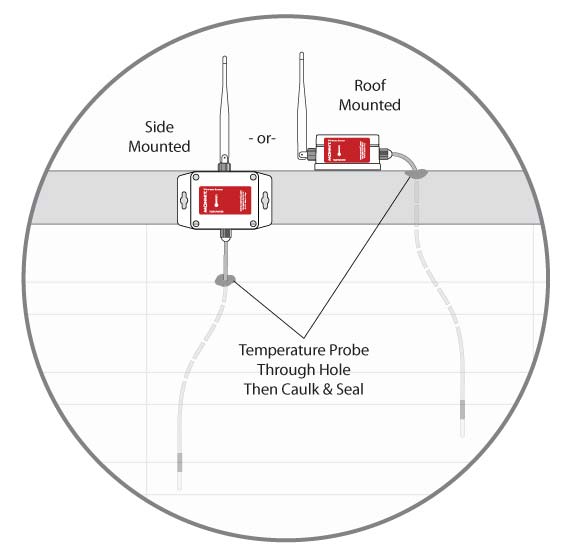 Wireless Gateway Installation

The wireless gateway can be kept inside of the facility with the preferred installation consisting of an outdoor antenna that can be mounted to the exterior of the facility. An antenna extension cable can be used to connect the antenna to the gateway. It is recommended to keep the antenna at a height just above that of the trailer(s) to allow for the best RF signal. If you have multiple trailers to monitor, one wireless gateway will work with up to 100 wireless sensors.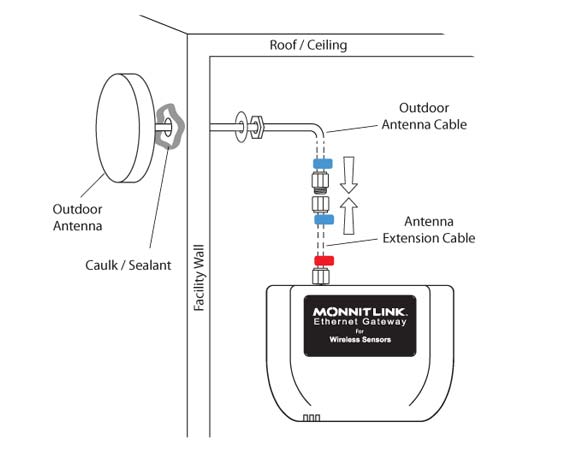 For more information on using Monnit wireless sensors, visit the support section of our website.

All trademarks are property of their respective owners. © 2016 Monnit Corp. All Rights Reserved.
Monnit Corporation / Phone: 801-561-5555 / www.monnit.com