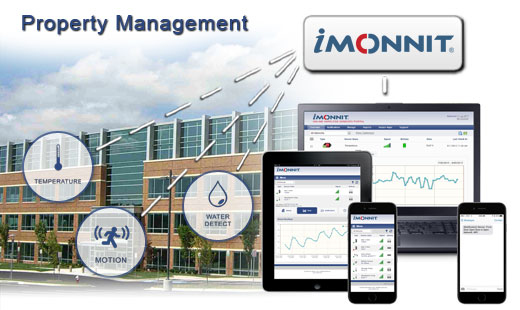 Every successful property manager has common traits that got them ahead in the industry:  they notice problems, and they find ways to fix them before everyone else. Because they are assertive, not complacent, in solving problems, their business is more efficient, reliable, and profitable. If you are looking to get ahead in today's highly competitive industry, then you will need to do the same and Monnit can help.
Problems Facing Property Management
Managers of hotels, commercial properties, residential properties, and foreclosed properties, have all experienced the same problem: monitoring properties is expensive. Every year, there are billions of dollars in losses due to property damage, mechanical failure, theft, energy waste, and more.
In the past, these problems were difficult to solve. If you didn't hire expensive maintenance teams to do regular, manual checks on every facet of a building's infrastructure, problems were inevitable. Thanks to the Internet of Things, everything has changed.
The Internet of Things (IoT):  the network of physical objects ("things") embedded with sensors, software, electronics, and network connectivity, which enables them to collect and exchange data.
The IoT Solution
The Internet of Things enables people to monitor and track various conditions in any environment. Previously, available solutions were expensive and difficult to use.  This has since changed with Monnit's affordable remote monitoring solutions, which make it easy to monitor multiple aspects of your facilities, from anywhere, at any time.
Example: In the United States alone, the annual cost of water damage is over 2.5 billion dollars. Whether from a frozen pipe bursting, water heater breaking, or just a simple toilet or faucet plumbing issue, water damage is likely to occur if not caught quickly. Generally, the cost of treating and repairing water damage is about $10 to $15 per square foot on average. If you are a property manager, you know how quickly these costs can add up. Wireless temperature sensors can alert you if the temperature falls below freezing and water detection sensors can alert you the moment a water leak is detected.