Having trouble viewing this email? View it in your browser.

ALTA Wireless Pressure Meters

We are excited to announce the availability of ALTA Wireless Pressure Meters. The meters measure pressure from a 5 volt transducer and transmit the pressure reading to the iMonnit online software. By connecting the meter to a pressurized gas, liquid or vapor supply line, it can measure the pressure within the line and alert the user if the pressure readings are outside of a specified range.

Features of the ALTA Pressure Meters:

Available with 50 PSIG or 300 PSIG transducers
Available in commercial or industrial formats
Measures non-caustic liquid or vapor pressures
Pressure transducer is NEMA 4X (IP66), CE rated

In this issue


New Monnit International Cellular
Gateway Data Plans



We are excited to announce the availability of International cellular data plans for Monnit Gateways. The plans are based on a 2 year contract and allow for use in most major areas around the world.

If you would like to learn more about our International cellular gateway data plans, please contact a member of the Monnit team at sales@monnit.com


"From concept to deployment, using Monnit's sensors made our last project the easiest and quickest we have ever done. Their customer support is top notch and most importantly, their stuff works like it should!"
– Kevin, K., Minnesota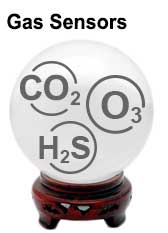 Take a look in our crystal ball to see what the future holds at Monnit
Monnit's development team is always hard at work developing new products. Based on inquiries from our customers, our team is currently working on various gas sensors which include; CO2, O3, and H2S. The sensors will monitor the levels of these gases in the surrounding air and report the readings back to the iMonnit online software. The iMonnit software will track the readings and provide notifications when measurements are outside of the user's defined safe level. If you would like to learn more about the development efforts on these upcoming products or be notified when they become available, please email us at sales@monnit.com.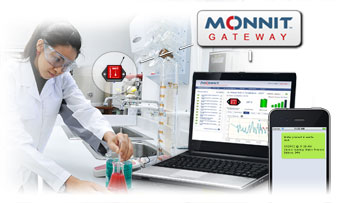 Laboratory Monitoring
Keeping track of laboratory equipment and samples can be a chore. Monitoring for unauthorized access ensures that valuable equipment stays put, and that testing procedures aren't compromised. Maintaining optimal temperature in coolers ensures that samples are stored within regulated parameters. If the temperature falls above or below the optimal range, costly spoilage can occur. Monnit has saved laboratories and pharmacies hundreds of thousands of dollars in spoilage when using our low-cost, wireless monitoring solutions.
Monnit provides a low-cost, reliable, wireless monitoring solution that allows you to track and monitor various "Things" within your lab and receive alerts if something needs attention.

Quick Stats:

Sensors Used
Temperature Sensors
Monitor temperatures in sample coolers and receive alerts if temperatures fall out of optimal range.
Open / Closed Sensors
Get alerted if a sample storage cooler or freezer door is left open and/or detect unauthorized access to the lab or specific cabinets and areas.
AC Current Meters
Monitor power usage of laboratory coolers and equipment to predict issues before failure preventing downtime and costly damage.
Average Cost
$500-$600 for a gateway and 4-8 sensors.
Typical Setup Time
Less than 15 minutes.
Battery Life
Up to 5 years.
Cost Savings
Thousands of dollars by detecting a simple cooler issue.
All Monnit wireless sensors come with free basic online monitoring, allowing you to view sensor information anytime from anywhere. Receive instant notifications via email or SMS text if a set sensor condition is met or exceeded.
Protect Your Laboratory and Samples with Monnit Wireless Sensors!
Learn More About Remote Monitoring Solutions for Labs »



by The WiSe Guys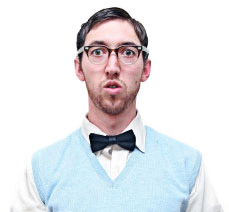 Installing Monnit Wireless Sensors for
Remote Property Monitoring
Whether you need to monitor a commercial property or a personal home, remote monitoring solutions can keep an eye on things when you can't. Monnit provides an easy to use remote monitoring solution to track heating and cooling systems for efficiency and preventive maintenance, as well as solutions for monitoring access to a building or restricted area.

We recommend the following products for remote property monitoring:

Wireless Gateway
Wireless Temperature Sensors (with Probe)
Wireless Duct Temperature Sensors
Industrial Wireless Quad Temperature Sensors
Industrial Wireless AC Current Meters (150 Amp)
Wireless Motion Detection Sensors
Wireless Open/Closed Sensors

AC / Furnace System Installation

Before starting any part of this installation process, shut the power off to both the condenser unit and the inside air handler unit. For the indoor portion of the HVAC monitoring system, start by installing a Monnit wireless gateway. The gateway can be located anywhere in the building where it has access to power and a decent cellular signal (for Cellular gateways) or access to an internet router (Ethernet gateways) or PC (USB gateways). For indoor sensors, we recommend using a wireless duct temperature sensor to monitor the output ventilation air that is being sent from the air handling unit back to the building and a wireless temperature sensor that can be installed near the thermostat or air return, to track ambient room temperature.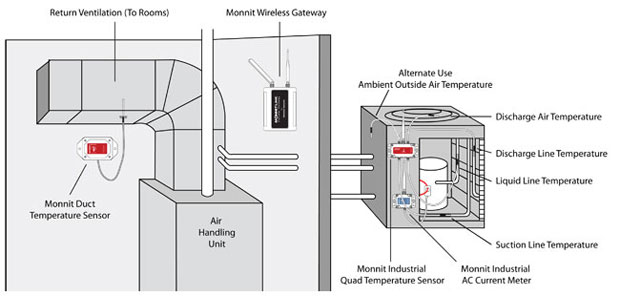 For the outside condenser unit, we recommend using a Monnit industrial wireless quad temperature sensor as it comes in a weather proof enclosure suitable for outdoor use. The quad temperature sensor has four independent temperature probes that can monitor and collect temperature readings for the key areas of the condenser unit. Each temperature probe is labeled 1 through 4.

Start by connecting one of the temperature probes to the suction line, one to the liquid line and another one to the discharge line making note of which probe you are connecting to each. When connecting a temperature probe to any of these refrigerant lines, we recommend using a zip tie to fasten the probe securely against the bare metal tube. After securing the temperature probe use thermal tape to wrap the probe entirely to the refrigerant line, this provides a thermal barrier allowing the sensor to get a more accurate reading of the refrigerant line temperature. For the remaining probe, we recommend fastening one to the fan grate to capture the discharge air temperature. Alternately you can use any of the probes to capture outdoor ambient temperature if you prefer.

We also suggest using a Monnit industrial wireless AC current meter (150 Amp) to track the current draw of the compressor. The AC current meter uses a clip-on current transformer that should be clipped around the "hot" power wire feeding the compressor.

Monitoring Indoor Temperatures

We recommend using Monnit wireless temperature sensors near any heating system thermostats, then adding additional sensors for areas of the building that are prone to temperature issues.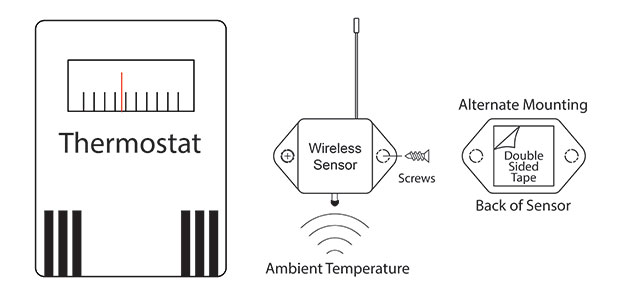 Monitoring Access to the Building

Monnit wireless open/closed sensors and wireless motion detection sensors can be used to monitor access to a building or room. Open/closed sensors are mounted next to the door or window with the magnet mounted to the door or window adjacent to the sensor with 1 inch or less gap. When the door or window is opened, the sensor detects the magnet moving away and sends an immediate alert. Motion detection sensors use passive infrared technology to detect human movement. They can be mounted to any surface and have a viewing angle of 50° each direction from center and detect movement within 16 feet of the sensor.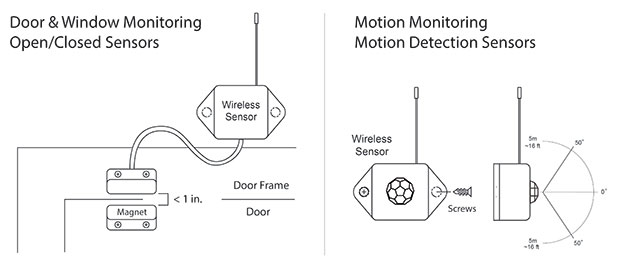 For more information on using Monnit wireless sensors, visit the support section of our website.


All trademarks are property of their respective owners. © 2017 Monnit Corp. All Rights Reserved.
Monnit Corporation / Phone: 801-561-5555 / www.monnit.com