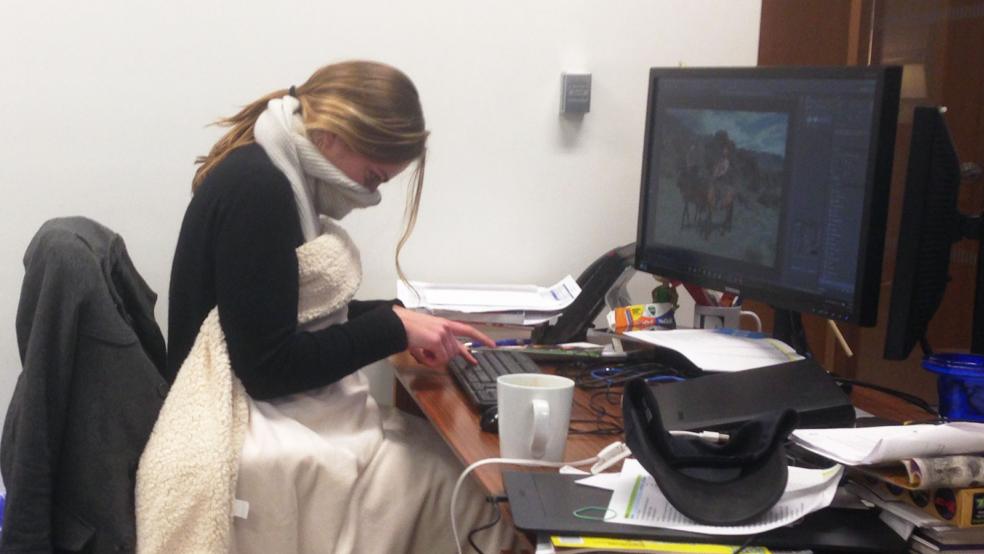 Whether it's cold offices, frozen pipes or ducts, water damage, product quality, property management, HVAC systems or warehouse peace of mind you're after, Monnit remote wireless monitoring solutions have an answer.
For the second consecutive year, Monnit has been recognized by CRN magazine, as a Top 50 IoT Solutions Provider alongside IT leaders such as Cisco, Dell, Intel and Samsung.
Monnit is the world's best remote monitoring solution allowing users to track and monitor potential issues before they become costly problems in food service, property and asset management, pharmacy or labs to name just a few of its applications.
Preparing for the winter months, homeowners seal drafty windows, check the plumbing and get boilers serviced. It's no different for business, but such things are often overlooked. In celebration of the 2016 Yuletide season, Monnit offers a wireless monitoring solution for each of the Twelve Days of Christmas.
No More Burst Frozen Pipes
Monnit remote wireless sensors provide temperature change alerts before the cold has a chance to freeze your pipes.
Extend Your Workforce
When winter storms prevent your employees from getting to work, or your engineers can't be everywhere at once, Monnit remote wireless solutions can be on location when you or your staff can't be.
No Leaks
Monnit remote monitoring sensors help you avoid costly water damage in sensitive areas.
Safely-Lit Paths, Walkways and Parking Lots
Winter weather can make life slippery, which is why Monnit sensors maintain safely-lit paths, walkways and parking lots to help prevent expensive and time-consuming litigation.
Trespasser Control
Monnit motion activated sensors help to ensure your premises remain trespasser free.
Theft Deterrent
Knowing what's happening at your business when you're not there provides management insights and a great deal of peace of mind.
Asset Protection
Temperature, voltage, and climate monitoring are vitally important to preserving the value of your perishable assets.
Vacant Premises
Keep an "eye" on your vacant properties during winter months, with Monnit remote wireless sensors anytime, from anywhere.
Warehouse Peace of Mind
Sensor alerts can reduce spoilage from uncontrolled variations in warehouse temperature.
Boiler Damage
Boilers can breakdown during winter after long periods of non-use, but Monnit wireless sensors can detect a faulty thermostat or clogged valve before the boiler fails.
Animal Environment
Animals feel winter cold, especially when the heating and air systems aren't working or monitored with care.
No Hassle Installation and Preventive Maintenance
Monnit system ease-of-use and painless installation will help lower your costs to maintain and manage commercial properties.
Freezing winters add risks to businesses that include ice, snow and temperature hazards responsible for a wide variety of property damage, employee injury and slowed productivity. This makes loss prevention crucial to maintaining a successful and profitable business.
It doesn't matter where you are, or what time it is, Monnit's low-cost wireless sensors and monitoring solutions will connect you to your business from anywhere, anytime. Please visit www.monnit.com for more news, global product updates, and best-in-class support.
Happy Holidays from Monnit