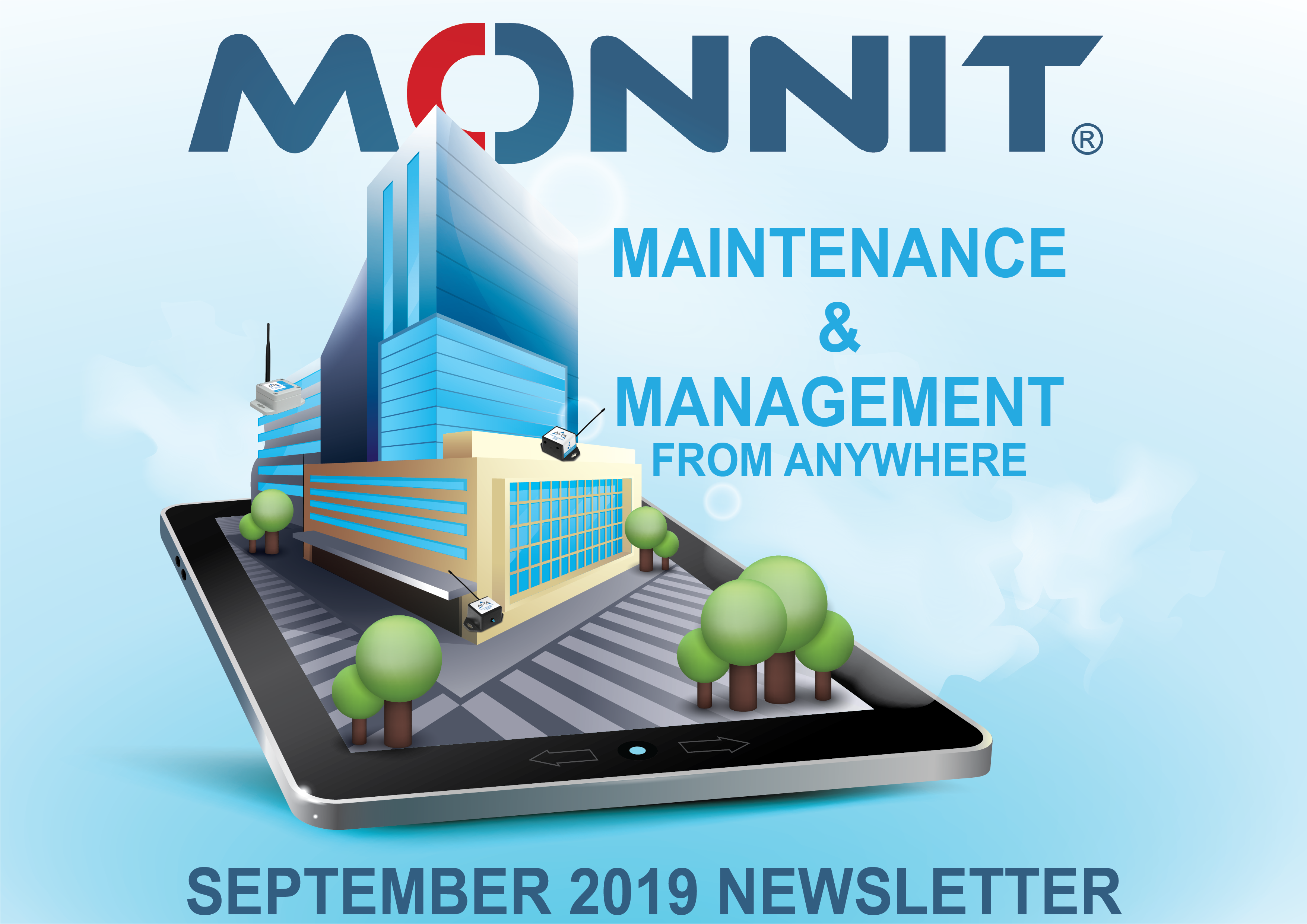 FEATURED




See Facility Failures
Coming a Mile Away




What do boiler rooms, elevator shafts, and electrical panels have in common? Failure is no stranger to these areas. As your facility adjusts to the changing seasons, make keeping an eye on your building as easy as checking a text. Monitoring with Monnit allows you to see concerning patterns up to three months before failure takes its toll. Monnit can even help you with HVAC monitoring—please see the Application section.





Worried about your facility as the seasons change?

Call (801) 561-5555 or email info@monnit.com—because facility management doesn't have to manage you.





In this issue
UPCOMING EVENTS
Fall Trade Shows
NACS Atlanta—October 2-4, 2019
Nearly 24,000 C-store pros will attend the NACS Show. We'll be there with wireless sensors for anti-skimming, asset management, food safety, and more. Visit us at booth 538 of the New Exhibitors' Area (Hall B of the Georgia World Congress Center).
---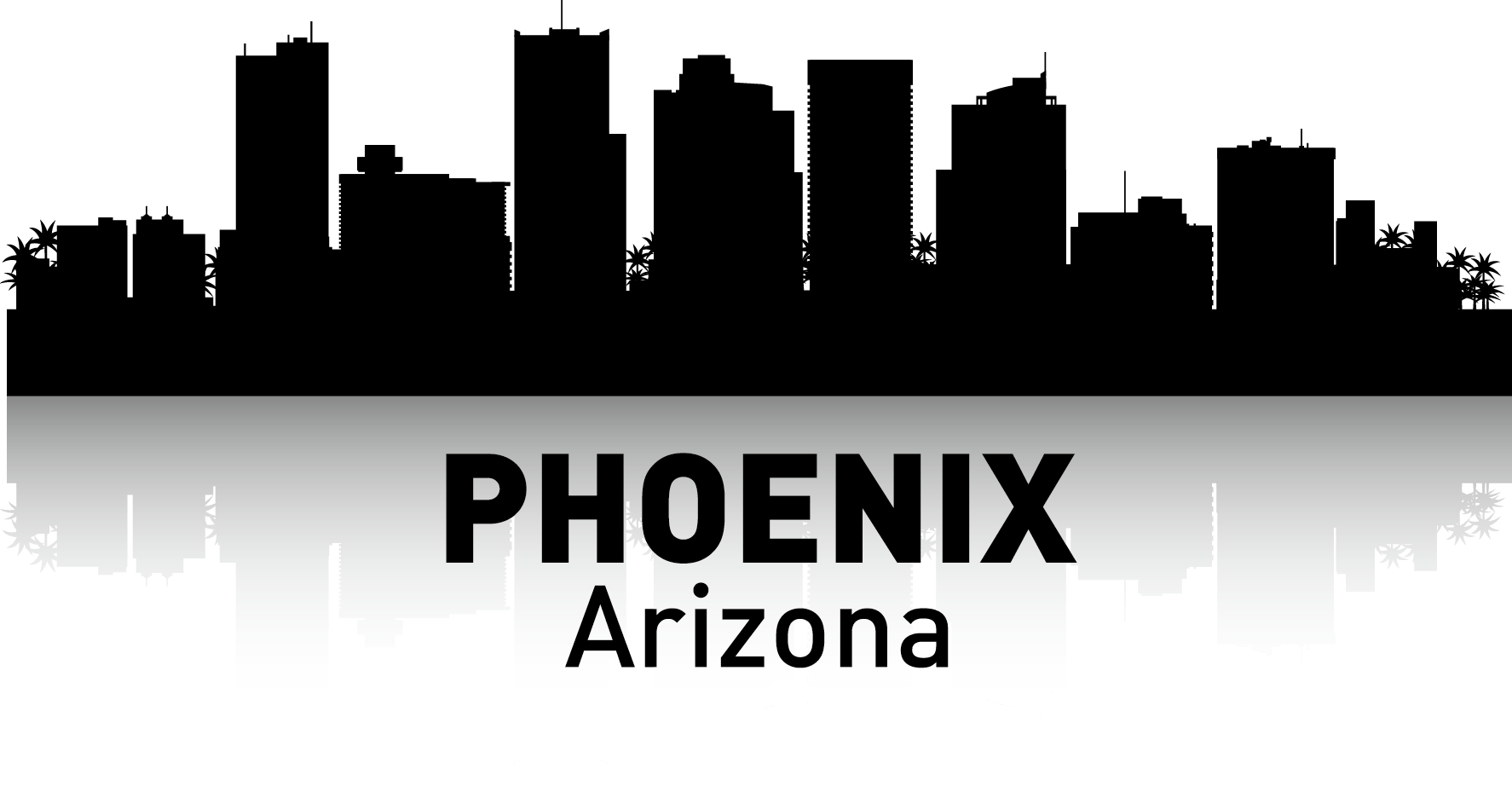 IFMA World Workplace—October 16–18, 2019
The Phoenix Convention Center will host 4,500 Facility Managers (FMs). At booth 1332, Monnit will showcase the wireless sensors that help FMs protect people, places, and things.
---
Elik Essif, building facilities director at the University of Arizona, will host a one-hour, three CEU presentation on remote monitoring.

In "Remote Sensing: Creating a Fail-safe for Critical Health Care Research," Essif will discuss protecting reagents, specimens, and live tissue samples at the U of A's Cancer Center with Monnit Wireless Sensors. The sensors are now used across the entire campus.
---
NFMT Orlando—November 13–14, 2019
Home to 150,000 hotel rooms, and brimming best practices, Orlando is an FM's paradise. Monnit will be at booth 1124 of the Orange County Convention Center, connecting pros with the wireless sensors that help conserve resources, protect equipment, and optimize comfort.
RECENT NEWS
FREE WEEKLY WEBINARS

SEPTEMBER WEB SPECIAL
WHAT'S NEW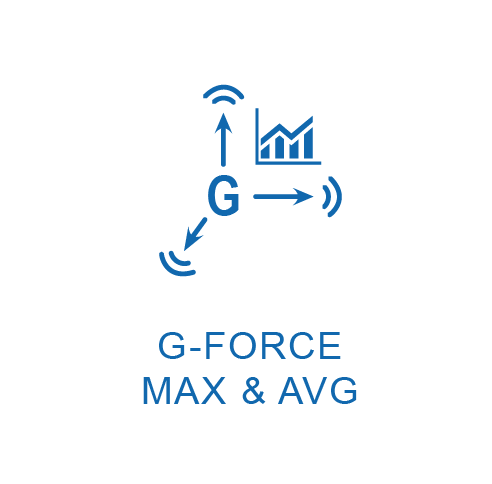 G-Force Gets Real
Real-time response is here
The ALTA® G-Force Max/Avg. Sensor (ALTA GMA) features a groundbreaking ability to deliver real-time G-force alerts with details that aid analysis. It is now available and ready to help you with your security, machine health, or manufacturing needs.

Because of battery constraints, real-time response has been a goal that was just out of reach. The ALTA GMA overcomes this obstacle with clever engineering, giving you the best of both worlds: outstanding battery life, and true real-time response.

Imagine getting more than an alert that a fence is moving—the real-time data enables you to determine whether it is swaying with the wind, vibrating as someone climbs it, or falling as something levels it.

The ALTA G-Force Max/Avg. Sensor (ALTA GMA) is a turnkey solution that uses an accelerometer to determine which axis the force is on, as well as the maximum/average movement force.

Diverse Applications
The ALTA GMA provides detailed tracking for a wide range of industrial applications. Monitoring for unauthorized access, physical barrier integrity, unusual motor shake, wind turbine abnormalities and, assembly line irregularities are just some of the application possibilities for this broad-spectrum vibration meter.


Advanced Features

Instant G-force detection alerts with details for quickly assessing a situation
Three resolution modes: 2G, 4G, 8G
Four data rates: 6Hz, 12Hz, 50Hz, 100Hz
A high pass filter is available in all resolution modes and data rates (to remove gravity)
Provides the following for 3 axes (X, Y, and Z):
Raw, full-spectrum G-force maximum
Raw, full-spectrum G-force average
Magnitude maximum
Magnitude average
Sensor orientation status for excellent real-time awareness
The ALTA G-Force Max/Avg. Sensor is available in both AA and Industrial configurations. Discover more here.

Analyze G-force anywhere you need to with the ALTA G-Force Max/Avg. Sensor!

Get in touch to discover how this sensor can integrate with an IoT solution tailored to your needs:
801-561-5555 | info@monnit.com
WHAT DO YOU HAVE TO SAY?
We would love to hear what you have to say!
Please share your experiences with Monnit.


LOOKING TO THE FUTURE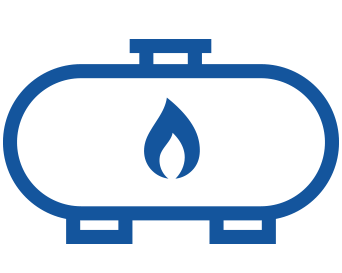 Propane Tank Level Sensor
Never run low again
Addressing customer requests, a Propane Tank Level Sensor will soon join Monnit's ever-expanding ALTA platform. Capitalizing on ALTA's inherent strengths of range and battery life, the sensor is ideal for high-volume applications.

User benefits
Instant level alerts via text, email, or call
Turnkey install—up and running within 15 minutes
Always know when to schedule the next fill up—stop stressing and guessing
Be on the level: contact info@monnit.com for Propane Tank Level Sensor release updates.
APPLICATION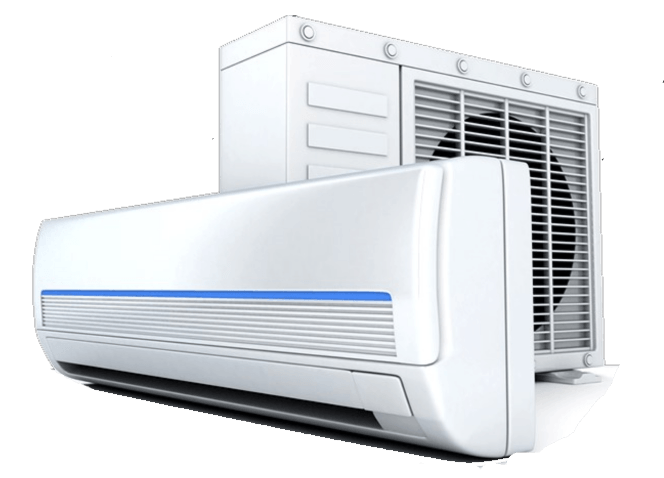 Remote HVAC Monitoring
Avoid downtime (& get real peace of mind)
Are you monitoring your heating and cooling systems to ensure efficient operation? What about identifying opportunities to preempt failure? Predictive maintenance can go a long way toward keeping occupants comfy and maintaining your reputation.

Do you know how often your HVAC system is running and if it is running within its correct specifications? If left unchecked, deviations can cause expensive repairs and downtime.

Using Monnit Wireless Sensors to test and remotely monitor your HVAC systems allows you to reduce utility cost by maintaining efficiency. You will also be empowered to schedule timely maintenance—mechanical failures can be a thing of the past. With the monitoring capabilities of Monnit Sensors, you can monitor every crucial component of your system and detect issues before they become costly. Keep your HVAC at peak with:
All Monnit Wireless Sensors come with free basic online monitoring, allowing you to view sensor information anytime from anywhere. Receive instant notifications via text or email if a user-defined sensor condition is met or exceeded.
TECH TIP
LET'S WORK TOGETHER

---
All trademarks are property of respective owners. Copyright © 2019 Monnit Corp. All rights reserved
Monnit Corporation | 801-561-5555 | monnit.com