Make this unique sensor part of your defense against water damage. Housed in a watertight hockey puck, use this robust sensor nearly anywhere to detect water, e.g., production, manufacturing, or building maintenance. It also detects the non-presence of water.
The Water Detection Puck is a 2020 Vision Awards winner, receiving recognition for innovation and excellence in the FM Building Services/Tools.
About the Award
The Vision Awards program is hosted by Trade Press Media Group, home of industry publications such as Facility Maintenance Decisions magazine. Judges evaluated 150 entries for cost savings, tenant satisfaction, efficiency/productivity, and technological advancements.
The Water Detection Puck sensor joins the FM-recognized ALTA Insure and ALTA Gas Sensors—each claimed 2019 Vision Awards for FM Building Services/Tools and Life Safety.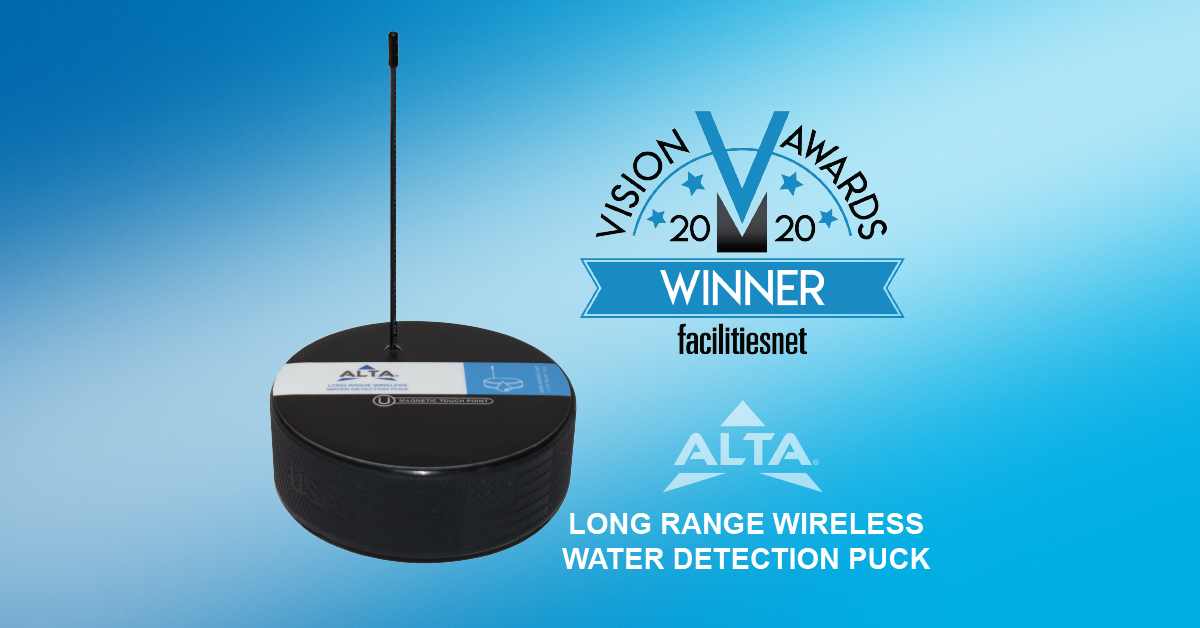 * Actual range may vary depending on environment.
** Battery life is determined by sensor reporting frequency and other variables.