FEATURED




Custom Sensors:
Your Ideas, Our Expertise






You know that Monnit offers an industry-leading 80+ wireless sensor types. And you likely know that all of our devices are American-made.

But did you know that Monnit can create custom sensors and gateways to meet your needs? We also offer custom software development.



Why Custom?

Because our business is focused on you, and you know your business better than anybody.

A standard sensor may not fit your operations perfectly. Maybe your requirements are as simple as a relocated on/off switch, a different power source, or there's a pressing need for shorter temperature leads. Perhaps you need more customization because your business is developing an all-new product or expanding services—and an all-new way to monitor would be helpful.

How do I Start?

Survey your operations and then let us know how we can help. Monnit has been tailoring sensors to address customers' needs for nine years. Many of Monnit's industry-leading IoT solutions offered today are the results of customer collaborations.

What custom services does Monnit offer?



New sensor types
Gateway development (cellular, Serial Modbus, TCP/IP, and more)
Embedded IO
Battery and antenna variants
Mechanical and enclosure customization
Cellular platform development


How do I Benefit?

Because remote monitoring hardware and IoT software are all that we do, Monnit can get you to market faster. Working with us also conserves your R&D budget and engineering resources. Every custom product is assembled by Monnit's highly skilled workforce and undergoes rigorous testing to ensure your custom sensor meets our lofty performance standards.


Give us a call, and we'll brainstorm. Our engineering, manufacturing, and support staff are ready to help you start 2020 with the right sensor for the job.

Your business, your data, and sensors done your way—get it all by calling us at (801) 561-5555 or email info@monnit.com—let's talk about remote monitoring made just for you.







In this issue
UPCOMING EVENTS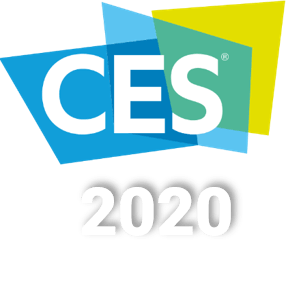 CES Las Vegas—January 7-10 2020
The world gathers at CES for a glimpse of tech's latest-and-greatest.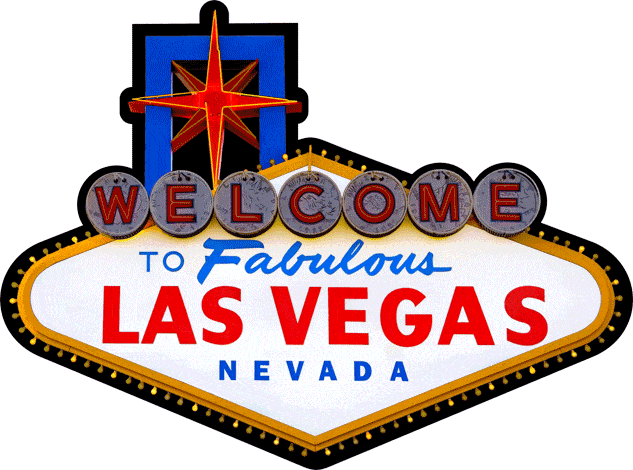 And Monnit will be there at booth 2714 of the IoT Pavilion (located in the Westgate). And, since it's the start of a new decade, it's only fitting that we'll be showcasing our award-winning sensors in the largest booth we've ever hosted.
RECENT NEWS
NOW HIRING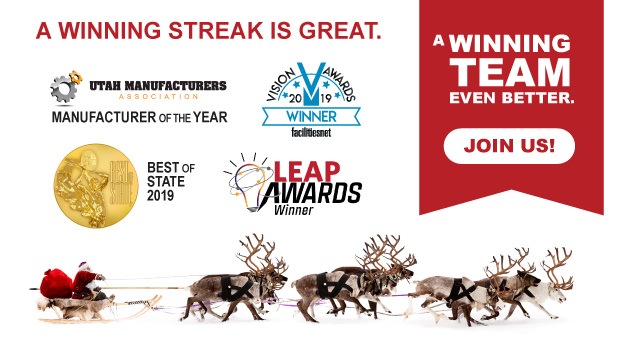 DECEMBER WEB SPECIAL
WHAT'S NEW
A Whole New iMonnit Experience
More info with fewer clicks. Ready for all your devices.
We have launched a new iMonnit experience to simplify and add functionality to your IoT dashboard! Users are greeted by a completely reimagined interface and benefit from several new features.
Our last major interface update was polarizing, and not everyone was a fan. We've heard you and have used your feedback to guide us. For the past year, our team has been reviewing input, conceptualizing controls, and testing dashboard views. The new experience allows you to: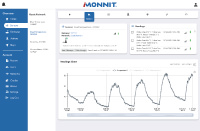 Get where you need to with fewer clicks
Easily compare and analyze your sensor data
Utilize an enhanced mobile experience that functions well on any screen
The new iMonnit experience is part of our continual effort to improve the functionality, look, and feel of iMonnit—ensuring it remains your most valuable tool for checking on everything that matters to you.
Please contact us at info@monnit.com with any questions you have regarding the new experience.
WHAT PEOPLE ARE SAYING
"We have placed several of Monnit's heat sensor monitors on our medical equipment, and they have saved us thousands in repairs because we got notifications immediately when the AC system would shutdown. This would allow us time to put measures in place to keep equipment cool until the AC was up and running again."

-Front Range Mobile Imaging
LOOKING TO THE FUTURE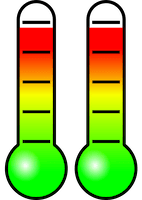 Monnit Wireless Dual Thermostat
Make complex HVAC control a breeze.
The Monnit Wireless Thermostat allows you to manage heating and cooling remotely while preventing on-site tampering, making it a facility management favorite. We are excited to bring you the same benefits for more complex dual-stage systems.
The Monnit Wireless Dual Thermostat will provide remote HVAC management for many system types by supporting:

Two heating stages

Support for heat pump systems with auxiliary or emergency heat provisions
Support for two separate heating systems

Two cooling stages

Support for two separate cooling systems

Support for heat pump, radiant, oil, hot water, solar, and geothermal HVAC systems
To get the latest updates on the release of the Monnit Wireless Dual Thermostat, please email us at info@monnit.com.
APPLICATION
The Check Engine Light™ for Off-Site Storage
Holiday success hinges on off-site storage for a host of businesses, including retailers, manufacturers, and supply chain management firms. From now until early 2020, these operations will run at redline to fulfill Black Friday and Cyber Monday promises. And they'll rely on leased storage spaces to do it.

However, it can mean that inventory is left to chance.

Is the leased building's HVAC up to a December chill (or December swelter in the Southern Hemisphere)? Can profits—and reputation—be trusted to the leasing firm's equipment?

Costing a fraction of what lost inventory would, Monnit Wireless Sensors are the Check Engine Light™ for off-site storage. They monitor environment, activity, or power—if something starts to go wrong, such as a leaky roof, the sensors send an alert via text, email, or call. Early notifications protect inventory from water damage, freezing, or even theft.
Landlords & Lessors
Turn thin air into profit by leasing empty space. And then integrate remote monitoring with Monnit Wireless Sensors and market off-site storage monitoring as a value-add service. Monnit can private label sensors and sensor software to differentiate your business. Beyond providing storage space, you're providing peace of mind—your staff (or theirs) can check on the storage unit at any time via smartphone or PC. Customers can focus on finishing 2019 strong. You can make every square foot count.

Temperature Sensors
Monitor storage unit temperatures—get alerts if temperatures fall out of optimal range.


G-Force Max-Avg
Know instantly if someone tries climbing a fence or breaches it with force.


Open/Closed
Ensure off-site storage is secure by knowing when there's unauthorized access.


Equipment Status Sensors
Track HVAC equipment—if power consumption rises, schedule maintenance before failure.


Water Detect Sensors
Be alerted immediately if water seeps into a storage unit so contents can be protected.


Average Cost
$800–$1000 for a gateway and 5–7 sensors


Typical Setup Time
Less than 15 minutes


Battery Life
12+ years


Cost Savings
Thousands of dollars for a single incident.

All Monnit Wireless Sensors come with mobile apps and free basic online monitoring, allowing you to view sensor information anytime. Protect your inventory and your reputation with Monnit Wireless Sensors!


Ensure off-site storage is secure.

Learn more about remote monitoring solutions for Off-site Storage: 801-561-5555 | info@monnit.com


TECH TIP
ATTENTION PARTNERS!
---
All trademarks are property of respective owners. Copyright © 2019 Monnit Corp. All rights reserved
Monnit Corporation | 801-561-5555 | monnit.com