Description
Monnit's Edge Gateways allow your Monnit Wireless Sensors to communicate directly to your chosen MQTT broker. Local configuration management of your wireless sensor network and MQTT broker configurations make it simple to gather data directly to your data store. A perfect solution for commercial locations where there is an active internet connection.
Explore ALTA Standout Features
* Actual range may vary depending on environment.
Data Snapshot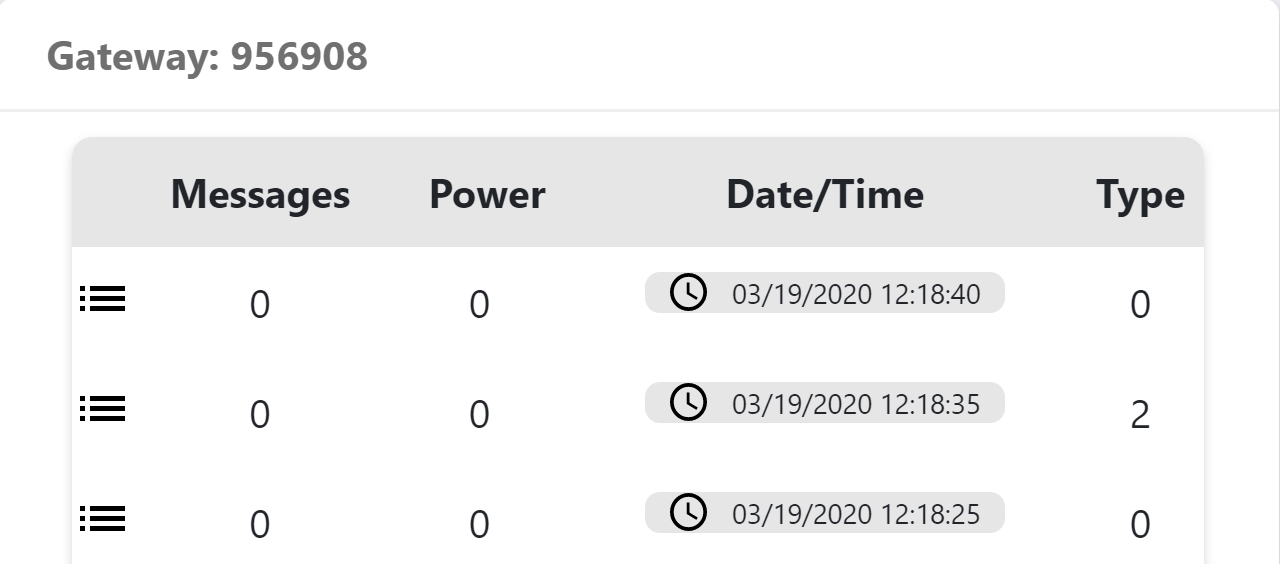 In the Box
Power Supply
RP SMA Antenna
Advanced Edge Gateway Specifications

Hardware

CPU: Cortex-A53
RAM: 1 GB LPDDR2 SDRAM
Disk: 16 GB
Operating System: Linux

Input Power
5.0 VDC @ 2.5 A
LED Lights
Connectivity, Power, Cloud Services, Network Status
Dimension
5.004 x 3.8 x 1.51 in.
Weight
7 ounces
Operating Temperature
0 to 50°C (32° to 122°F)
Maximum Rated Input Voltage
5.5 VDC
Antenna Type

Connector: RPSMA
Gain: 3.0 dBi

ALTA Commercial Gateway Specifications

Dimension
5.004 x 3.8 x 1.51 in.
Enclosure Material
ABS
LED Lights
Internet Connectivity Status, Server Status, Sensor Network Status
Storage Temperature:
-20 to +60°C (-4 to 140°F)
Operating Temperature
+5 to +45°C (41 to 113°F)

ALTA 900 MHz Specifications

Operating Frequency
900 MHz Operating Frequency
Certifications
Complies with Part 15 of the FCC Rules. (FCC ID: ZTL-G2SC1)
Complies with Industry Canada standards. (IC: 9794A-G2SC1)
Device Range
Device Range Up to 1,200 ft. non-line-of-sight, wireless device range*
Security
Encrypt-RF® (Diffie-Hellman Key Exchange + AES-128 CBC)